Hello Newport!
Booking with All Stretched Out, each of our Newport party-buses are unique and include their own ammenities and entertainment. 
If you're looking to explore Newports busy nightlife why not book a bus for you and all your friends to travel the city in, from The Courtyard to Warehouse54 and other popular bars & clubs we've got your back! you'll never have to worry about the night ending, just about where you'd like to go next!
If you're looking to hire the perfect party bus to travel the city in style, explore the nightlife or simply cruise around with your friends without a destination, you've come to the right place. 
All Stretched Out is one of Wales leading party bus hire company, we have a range of vehicles seating from 6 all the way to 32 partying passengers!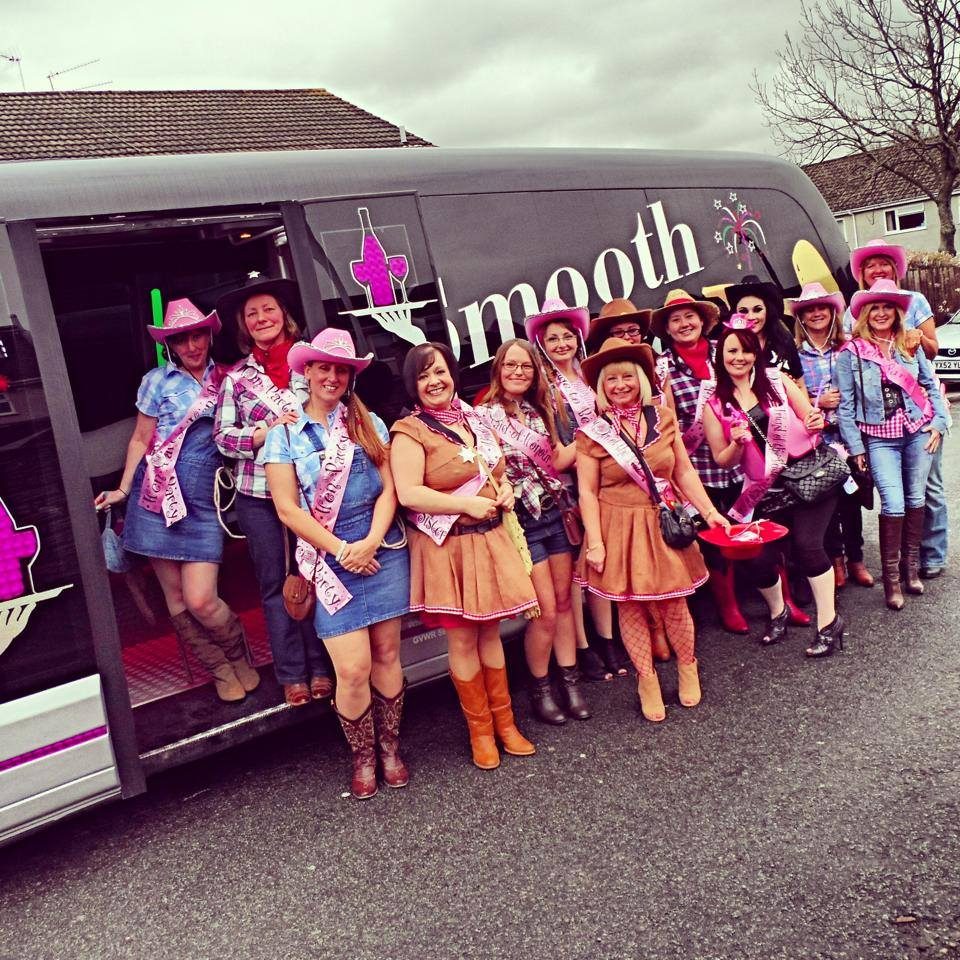 Being the 3rd largest city in Wales we know that our Newport goers need to travel in style. Whether you're looking to celebrate the graduation from University of South Wales, or taking a trip to the vibrant city centre for a big night out, you may find yourself visiting the riverfront theatre and hitting the local pubs and bars. You may even find yourself looking to travel in style from Newport down the M4 straight to Wales' beautiful capital Cardiff. Our chauffeurs are excellently trained to collect you and your group and ensure they have the best entertainment with the safest journey, providing everything from free bubbly to karaoke machines with LED's for that ultraviolet dance experience.
Whatever your destination, All Stretched Out are here for the journey. No matter how far or how late, we operate 24 hours a day.
The UK's Largest Party Bus Company
If a party bus isn't your style, why not try our Stargazer Limo?
Our Limo comes equipped with FREE bubbly, Karaoke machines, Smoke machines and many more entertaining amenities to ensure your day or night is filled with fun!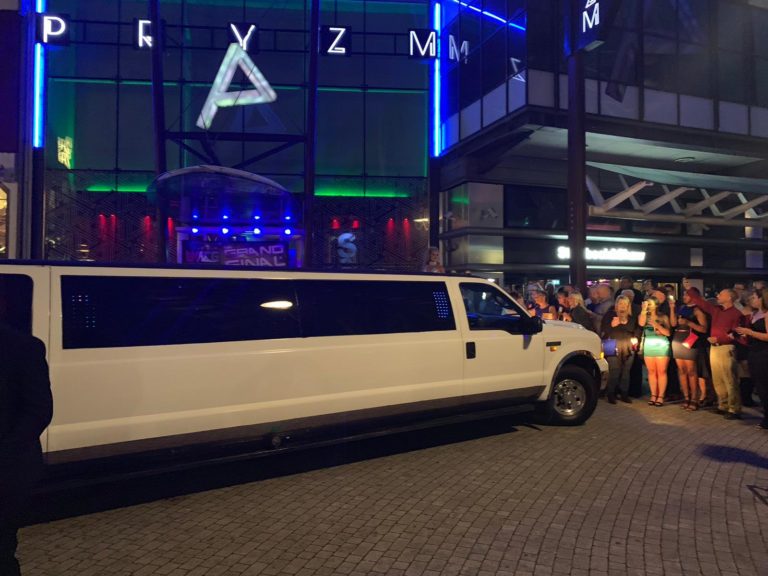 All Stretched Out provides a wide range of modified party bus & limousines suitable for large groups of people from all over South Wales. 
Our buses range from 16 – 32 seaters and each come with their own complimentary free drinks and entertainment systems.
They are generally equipped with a high quality sound system, LED lighting, dance floors and poles, with most of our buses including Karaoke and smoke machines to give you and your guest the extra-special experience.
Driven by our professional and licensed chauffeurs who are fully equipped to provide you and your party with a fun experience and a safe journey.
Destinations, Day Trips and More...
Our Chauffeurs are more than happy to provide you with A-class transportation across all of South Wales & the South West.
Whether you are looking to take a trip to Cardiff City or enjoy the beautiful Bay, or maybe you're looking to enjoy a night on the town in some of Bristol's most iconic clubs, our Chauffeurs are more than happy to provide you with a fun and safe journey all night long. 
Our buses and limos are even possible to rent for long haul stays to further away cities for those big break weekends away! Visiting the nightlife capitals of the UK such as Manchester, London, Liverpool or wherever your heart desires can be made easy with All Stretched Out.
Contact us today to get a quote for your destination and vehicle. Our prices are highly competitive and our buses are custom built meaning you'll find no others like it!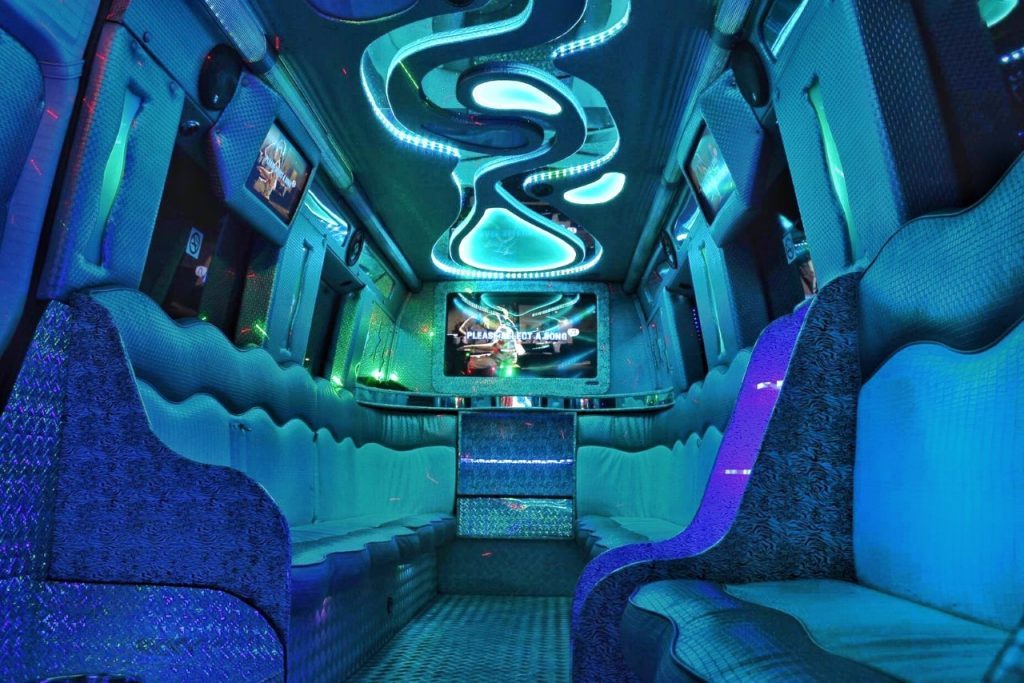 Lot's of Reasons for a party Bus Party
Arrive with style and glamour. Rest assured you're in good hands with our professional chauffeurs.
Enjoy and create memorable moments while opening a new chapter in your life.
Celebrate new beginnings in an unconventional but sure-fun way with your friends and family.
Take your guest to the wedding site and reception with an awesome, but at the same time, safe transport.
Make your day extra special with your loved ones and blow a wish excitingly and epic-ally.
Whether it's for team-building or outing, we've got a great platform for you to socialise and have fun.
All Stretched Out - Party Bus Experts
Party buses are a trend for a reason. It unleashes your party spirit while travelling. So, even if you haven't arrived at the venue yet, you can have your taste of party and double the fun wherever you are.
Economical for Shared Travel
If you are attending big occasions and corporate events with your colleagues, you can save more by travelling together with our bus than taking different cars to the venue.
This fun-filled mode of transportation provides not just the convenience of dropping you off wherever you go but also the amenities that come with it. You can also bring your party supplies like snacks and drinks and decorate the bus according to your theme.
Lots Of Buses To Choose From
Interested in one of our vehicles?
Plan your party ahead and book your party bus through our simplified process. Here at All Stretched Out, we provide the best packages to give you a smooth and memorable experience in your special occasions. So, click the QUOTE button now and let us tailor out our service to your needs and requests.
Frequently asked questions
Most frequent questions and answers about our Newport Journeys
Can the driver provide recommendations on the night?
Absolutely!
Our chauffeurs are highly-knowledgable about all city we tour in. 
If you're looking for advice on the hottest nightclub in Newport, or simply looking for a scenic drive our chauffeur will be able to help. 
Is there a minimum age to ride?
No! 
Our buses are designed for any age passengers, we do recommend that those who are thinking of hosting teen parties have an adult plan the booking – We can also ensure that no alcohol is provided to those underage. 
Can we make unexpected stops?
Sure!
We know sometimes the night changes and plans can change! 
As long as its within the same City as previously booked for our chauffeurs will be able to whisk you around the city with ease! 
Depending on the size of bus you've chosen to travel in you'll be greeted with many different fun and entertaining amenities. 
Including;
Karaoke Machine
Smoke Machine
FREE Bubbly 
LED Light show 
Spacious dance area & dance pole.
What if we want to stay longer?
If you've only booked for a few hours and aren't ready to let the party stop our drivers can continue with your journey provided they don't have another customer booked in directly afterwards. 
It's always best to call in advanced to ask- if the drivers free you'll be charged additional hourly rate at the end of the evening. 
Do We need to bring anything?
You're not required to bring anything other than yourself & guests. 
You're more than welcome to wear fancy dress outfits accompanied by props if you're on a hen or stag do. 
If you're enquiring about whether you would be able to bring alcohol please call in advanced. Alcohol is provided with all our buses unless underage or told otherwise. 
Party Bus Price & Newport Limousine Prices
Why use mini bus hire in Newport when you can rent the perfect party bus, Whether it's limo hire prices for Newport or Party Buses price information, plan your perfect Newport night out. Get in contact with our team or get your free online quotation today.
Party Bus Hire Prices range from £195
Limo Hire Cost ranges from £180