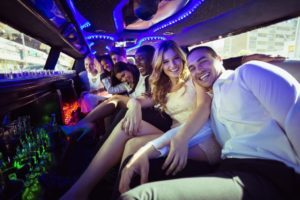 Are you thinking of hiring a limousine hire for your upcoming events? All Stretched Out offers a wide range of party buses, and a limo hire perfect for night outs and travelling to a honeymoon, prom, business meeting, wedding, and other corporate events. But what types of limo hire are there and how much would it cost to hire one? In this guide, we will discuss the answer to these questions and talk about the benefits of using it for special occasions and even simple vacations.
Cost of Limo Hire Cardiff
Since elites and celebrities mostly use limousines, most people think that hiring one is too expensive. However, even though they are the most frequent users of a limo, modern limo companies like All Stretched Out provides cater to different needs and price ranges. Additionally, since limousines can accommodate many people, therefore, if you would do the math, you can see that it's a less expensive option than hiring multiple cars for the same number of person. Hence, we can conclude that even an ordinary person can afford to hire a chauffeur-driven limousine and enjoy the perks of boarding on a deluxe form of transportation.
Type of Limo Hire
There's a wide range of limousine options you can choose from, and the vehicle you pick may depend on the number of passengers and your preference in appearance.
Generally, there are two types of limo hire. The first type is the regular limousine which includes luxurious Sedan and Saloon cars. It is ideal for business trips, airport runs or any special occasion. The other type is the stretched limos which can be a Lincoln, Cadillac or even a Mercedes and vehicles like Hummers and Escalades that can be turned into limos. It is more suitable for events such as weddings, club, proms, concerts, sports games, or other special occasions.
Since there are different types of limousines, it would help if you would get familiar with them and their capacity to make the right decision. So, let's explore them one by one.
When we think of limo, we often picture it out as a long vehicle that can seat multiple passengers. However, there is a smaller type of limousine too that can accommodate smaller groups of about 3 to 4 passengers. An example of this is the Cadillac XTS Sedan and many others.
Lincoln Stretch Limousines
It is one of the most well-known types of limo that can accommodate 8 to 10 people and offer an elegant ride and provide several amenities, and it is ideal for any occasions.
SUV limos come in different size and can accommodate any number of people. Some can seat 4 to 6 passengers while others provide space for 12 to 14 people or more depending on its size and model. It's spacy and classy, and it is suitable for travels and special occasions.
This type of limo can provide room for around 12to 16 passengers and offer enough space for luggage and anything you want to bring along the ride. It is often custom-built and offers a unique ride.
A Hummer limousine is a 20-seater vehicle with a raised roof for a more comfortable ride. It provides a fun-filled experience and great amenities for an enjoyable ride while travelling.
A party bus limousine is a combination of a bus and a limo with some twist. It comes with essential party features like lights sound system and TV; that's why it is considered a club on wheels. It can accommodate 18 to 30 passengers while its mini version can seat 14 to 16 people.
Destination and Events
These classy vehicles, packed with entertainment features and comfort facilities, provide a comfortable ride and luxury. And you can hire it for any occasion, including the following:
Hiring a luxurious and sleek limo at your wedding to bring you and your family to the wedding site and reception is stress-free and cost-effective plus you can also use it as your transport vehicle for your honeymoon.
You can also hold your b-day at a party limo for an epic celebration you'd never forget. You can also bring your friends and family to join you and enjoy the exceptional mobile entertainment and surround-sound.
If you are heading to a team-building or sports events with your friends or colleagues, hiring a limo is also a great way for you to socialise and have fun while travelling together.
Prom & Graduation
Students who are attending either a prom or graduation can also benefit from hiring a limo because aside from its elegant style and glamour, it is driven by professional chauffeurs. Therefore, parents can rest assured their kids are safe and in good hands.
New Year's Eve
You can also unconventionally celebrate the new year by partying on a limo with your friends and family. The modern entertainment features and well-designed interiors for parties will surely make the occasion lit and more fun.
Bachelorette/ Hen Parties
The bright lights, champagne bar, televisions and sound system will surely make the limo ideal for hen parties and out of the town getaways with friends.
So, if you're looking for a mode of transport that can offer both luxury, entertainment and enough space, hiring a chauffeur-driven limousine is an excellent option. Not only will you be able to arrive in style, but you can also get away from the stress of relying on public transportations. You will surely enjoy the travel while socialising with your friends, family and colleagues and get to your destination with a bang!