Fashion in the 70's was an eclectic mix of styles, colours, and patterns. From vibrant paisley to glittering disco dresses and bohemian tassels, there was something for everyone. Just like any other decade, fashion trends come and go – but some manage to stay around. 70's themed parties are always a huge hit, they're fun and expressive and bring back memories as well as creating new ones!
Which begs the question: what to wear to a 70's party? From flared jeans and clogs to halter tops and hot pants, the fashion of the 70s was all about being youthful, carefree, and having fun. Get ready to take a walk down memory lane with these iconic looks from the 70's. And don't forget your platform shoes!
Fashion in the 70's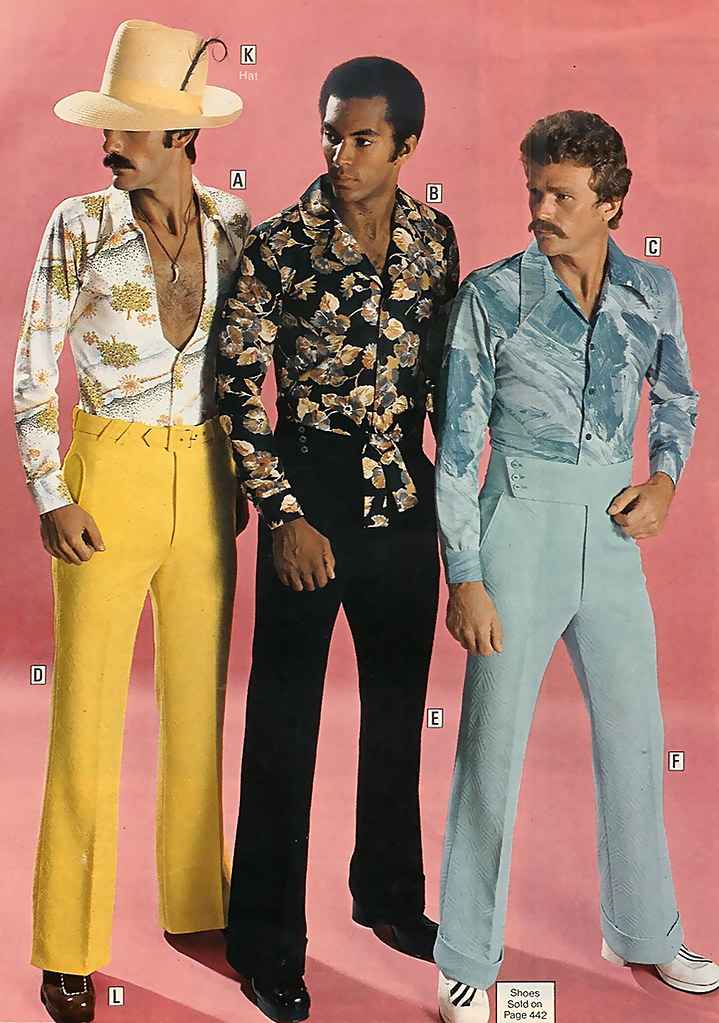 The 70's Styles
From disco dresses to glittering paisley, the 70's were filled with a wide range of styles and popular pieces. This is what makes it such a great party theme! Throughout the 70's polyester reigned supreme, from bell bottoms to jumpsuits and floral shirts with wide lapels, polyester was easy to come by and made for the most fashionable clothing.
The early 70's were heavily influenced by the hippie style that dominated throughout the 60's, with a clear trend of flared trousers, statement floral shirts and tie-dyed apparel wear. When the second half of the decade approached there was a transition to disco! The late 70's the bold psychedelic and geometric prints were taken over by wide ties, collared shirts, iconic leisure suits and maxi dresses.
Whether you want to channel your inner glamour girl or go retro with a long floral leotard and platform shoes, putting a 70's themes outfit together doesn't have to drain the bank. A disco decade costume can be put together with just a few simple pieces.
Dress up for a 70s Party
Dress up in your best 70's outfit, take a trip down memory lane, and party like it's the 70's! For a stand out party outfit, you need your staples, and 70's staples are by no means boring.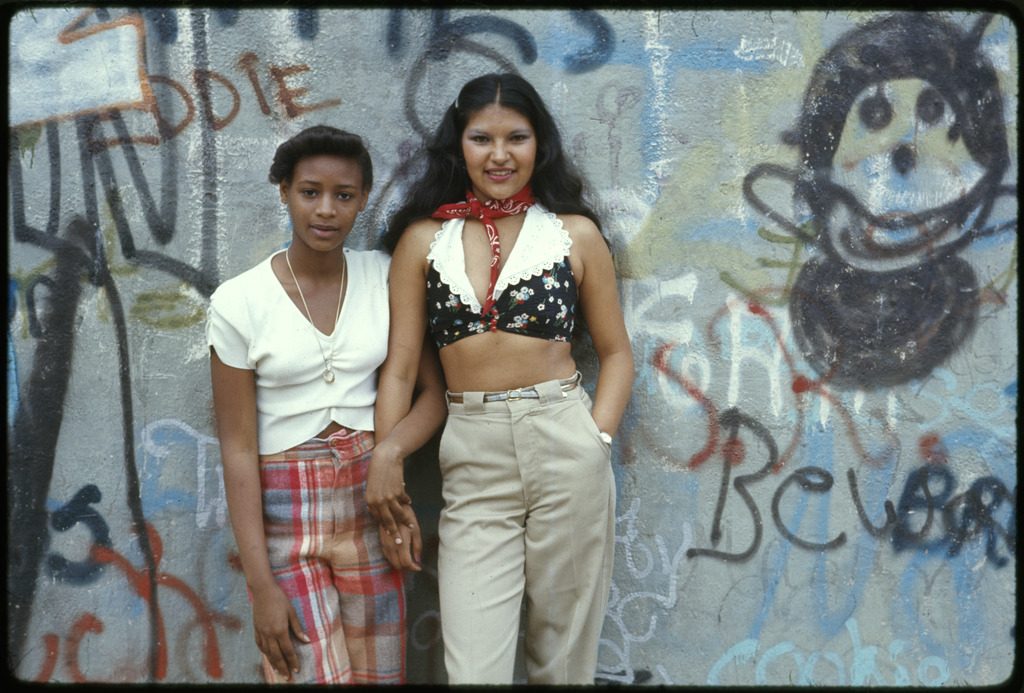 70's Fashion Staples:
Polyester leisure suit
Jumpsuit
Hot Pants
Tie-dyed t-shirt
Wide collar shirt
Halter tops
Corduroy flares
Bell bottom jeans or trousers
Gaucho pants
Boho style maxi dresses
Bell-sleeve mini dress
What to Wear
The first step in putting together an iconic 70's outfit is deciding what era of 70's fashion you're going for. Are you going for the hippie of the early 70's? The bold disco diva? Or the cool and smooth leisure suit legend?
Whatever 70's era you opt for, these outfits are easy to put together from pieces you already have! If you can't find any stand out pieces in your existing wardrobe, head to a local vintage or charity shop, these shops are a gold mine for one of a kind pieces from the 70's era rather than modern reimagined pieces.
Accessories for a 70's Style Party
Party in the 70's style with these must-have accessories!
When you're wearing a 70's-inspired outfit, your accessories are just as important as the rest of your look. And this is especially true when you're heading to a themed party. These must-have items will give your outfit that extra something special.
#1 – Earrings
The 70's were full of statement earrings, they will be an essential part of your fancy dress outfit. If you're going for the hippie costume, pair your outfit with a pair of bold peace sign earrings and your ready to do some disco dancing.
If you're opting for the glam 70's look with a leisure suit or maxi dress, pair it with some gold or silver hoops to bring your outfit together.
#2 – Make Up
A 70s themed party is the perfect setting to experiment with bold new make up. The decade is known for its use of bold eyeliner and colourful eyeshadow.
Make-up will be an essential component of your outfit. Match your eyeshadow and eye liner to the colour of your outfit and go all out!
Women's 70's make up was diverse, so you'll have a range of designs to work with. Smoky eyes and skinny brows were the base, and personal styles ranged from glitter and colourful eye shadow when a disco was involved to bold avant-garde punk. From the natural make up looks to the super glam, the 70's weren't short of diversity when it came to style and personal expression. So, go all out!
#3 – Crystal jewellery
Crystal jewellery was popular in the 70's because particularly with the hippie and boho crowds. Whether you choose earrings or necklaces, this is an easy way to add some fun spirit to your outfit!
#4 – Hairstyles
The feathered look was popular among women through the 70's, it gave a layered and bouncy look perfect for any party or celebration. For the men, shag style, afros and mullets were all the rage and make the ideal party statement.
Granted chopping you hair into a feathered style or mullet would be a huge commitment. So, to avoid any hair mishaps why not purchase a cheap wig for your 70's themed party. Wigs are cheap, can be reused and will be available from most fancy dress shops.