Whether you're the guest or the host, a party bag is always a bonus. It's an easy way to say thank you for coming or happy birthday, and it shows that you took the time to think about your night out. This guide will show you how to create the ultimate party bag with some thoughtful items that will be sure to delight! From food that can be eaten on-the-go, to mini pampering products that are perfect for anytime, this guide has everything you need.
What You Should Include in Your Party Bag
How many times have you been to a party or event and walked away with nothing? Remember those times when you left the event, feeling like you didn't get much in the way of swag? Of course, you don't want to end up in that crowd. That's why it's important that your party bag is filled with thoughtful gifts.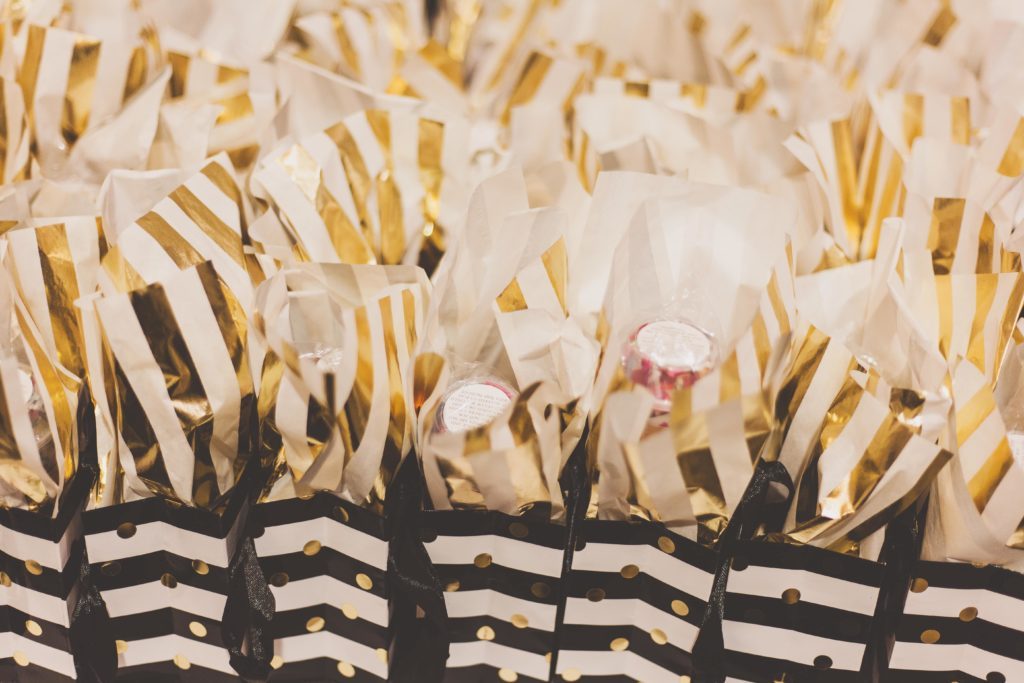 Your party bag can be as simple or elaborate as you want. Depending on the occasion and what your guests are looking for.
The most important thing to keep in mind is that everyone's tastes are different. For example, some people will love receiving chocolate goodies, while others may prefer a bottle of champagne. You're not going to please everyone but it's important to keep this in mind when picking out what items to include in your next party bag! Party bags can become a great idea for birthday parties that are 'on-the-go', bachelorette parties and stag do's. Giving your guests something to remember the special day with.
Food & Tasty Treats
A party bag always needs something to eat, and it doesn't have to be complicated. It's easy to put together a great selection of food that will please everyone. The safest and easiest option here is to opt for some pre-packaged goodies like nuts, crisps and sweets.
However, if you feel like getting fancy, try whipping up a batch of homemade popcorn ahead of time or crowd favourite shortbread biscuits. Guests appreciate a homemade touch and love it when hosts go the extra mile. Whether you're planning a surprise birthday party, reunion, anniversary celebration or just a good old fashioned get together, make sure your goodies have the perfect touch of sweetness!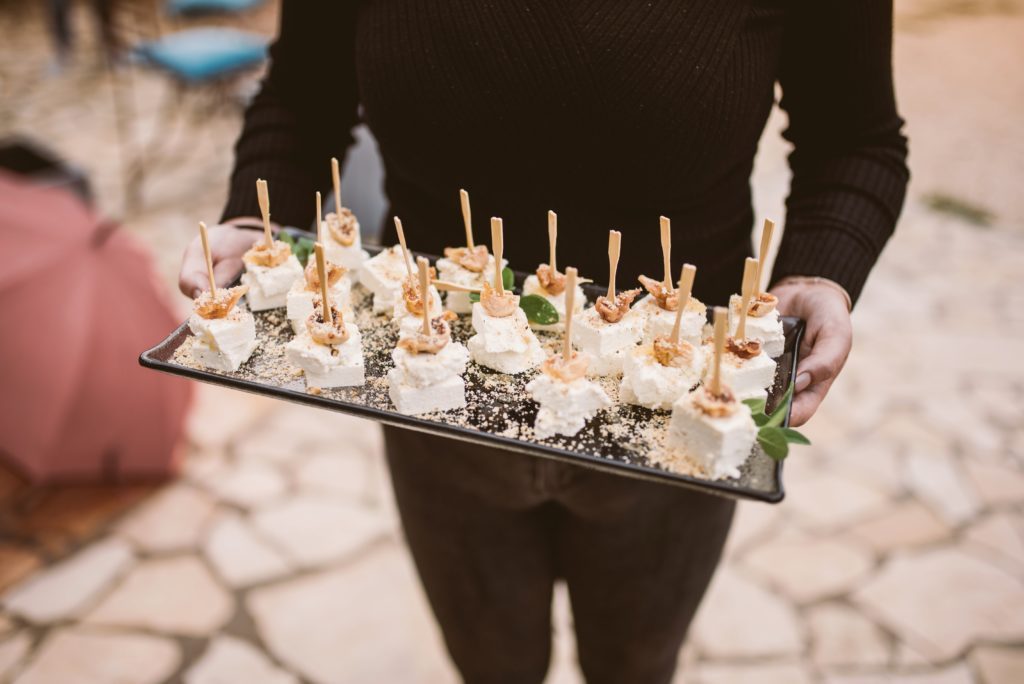 Whether you go for the homemade option or shop-bought, here's a list of crowd favourite goodies for your party bags:
Old fashioned sweets
Lollies
Popping Candy
Candy necklaces
Fudge
Marshmallows
Brownies
Chocolate chip cookies
Essential Items for the Perfect Themed Party Bag
A party bag is a great way to say thank you for coming, just like any other gift, it should be thoughtful and show that you had your guests in mind when you were putting it all together.
First, think about the theme and occasion of your party. Themed party bags are all-time crowd pleasers and are a great way to conclude the night on a high note. 
If you're travelling for your party, your party bag can be a great way of ensuring everyone has what they'll need for the night ahead, for example, if you're using a party bus it may be a great idea to include traveling shot glasses in your bag.
Here are a few suggestions for the perfect themed party bag:
What to put in a Hen party bag: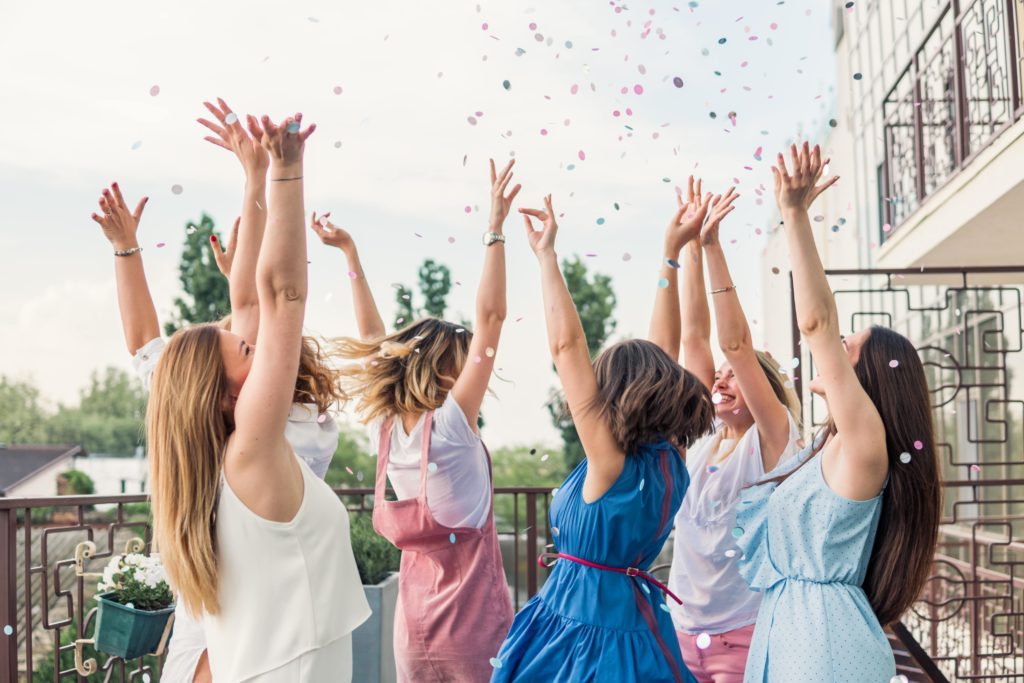 Mini nail polish kit
Mini alcohol spirits
Mini toothbrush and toothpaste
Mini face cream and eye cream
Lip balm
Mints 
Socks 
Pyjamas
What to put in an 18th Birthday party bag: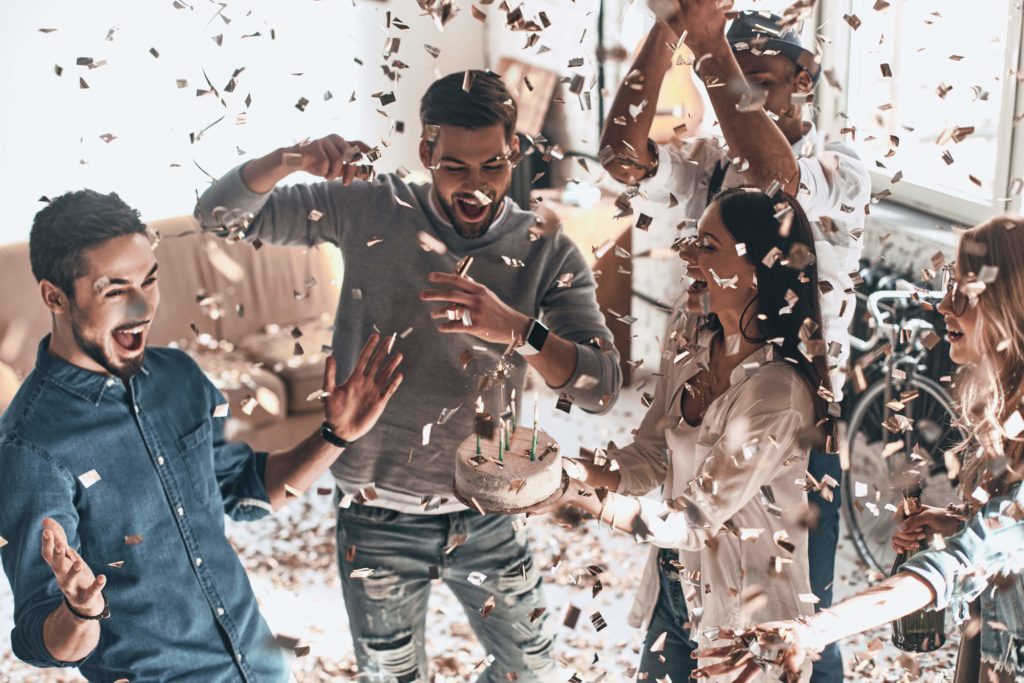 Mini cocktail bottles
Party straws
Shot glasses
Mini water bottles
Mints
Sweets in bulk
What to put in a Children's party bag: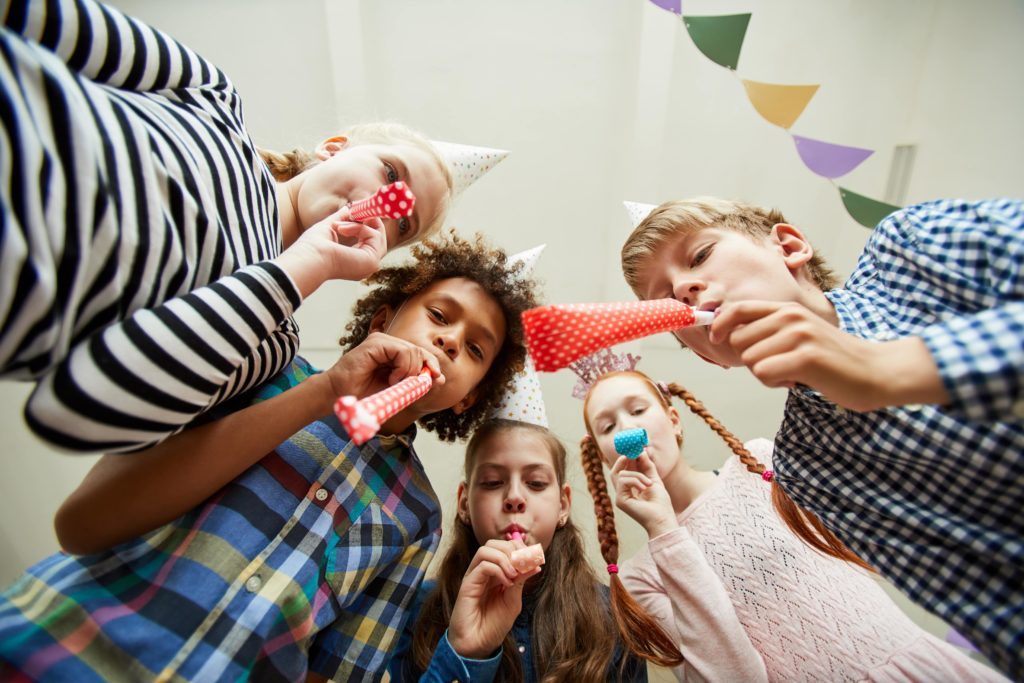 Bubble blowers
Cake
Character masks
Candy
Themed items
Stickers
Fidget toys
What to put in a Corporate party bag: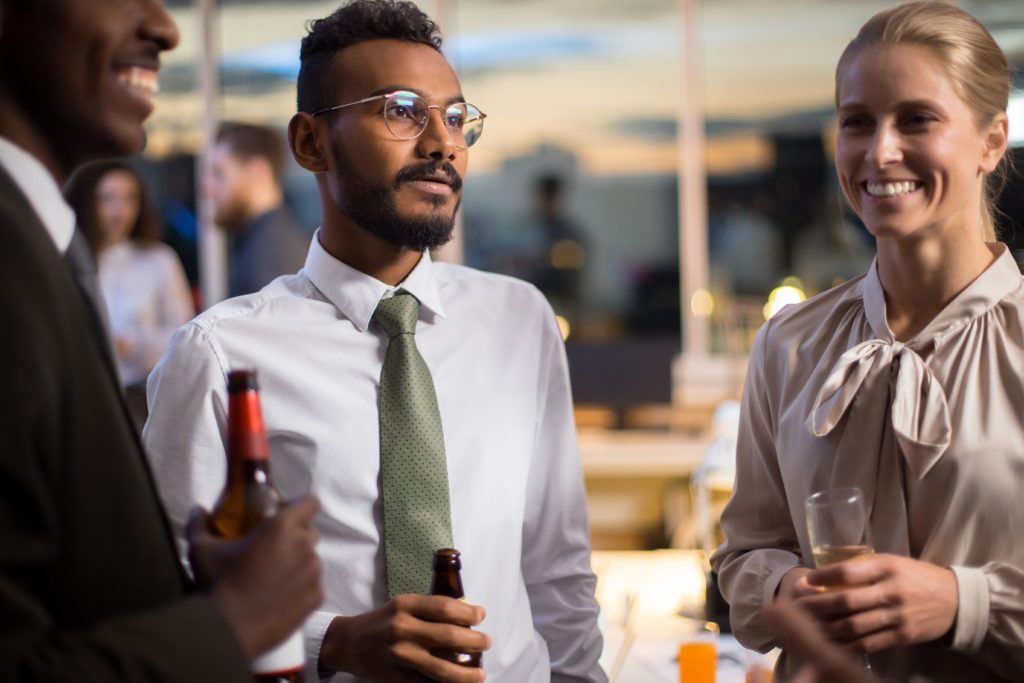 Stationary
Mugs
Magnets
Pocket-size calendars
Energy bars
What to put in an adult party bag: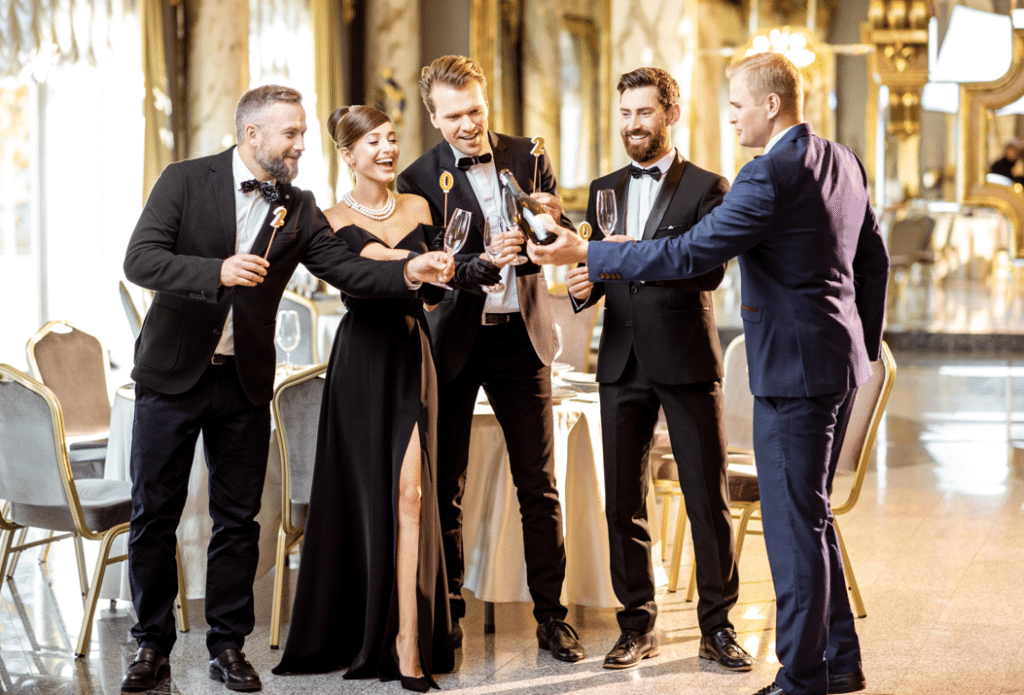 Mini bottles of champagne
Themed goodies
Chocolate truffles
Cake
Handwritten thank you notes
What to put in a Sports themed party bag: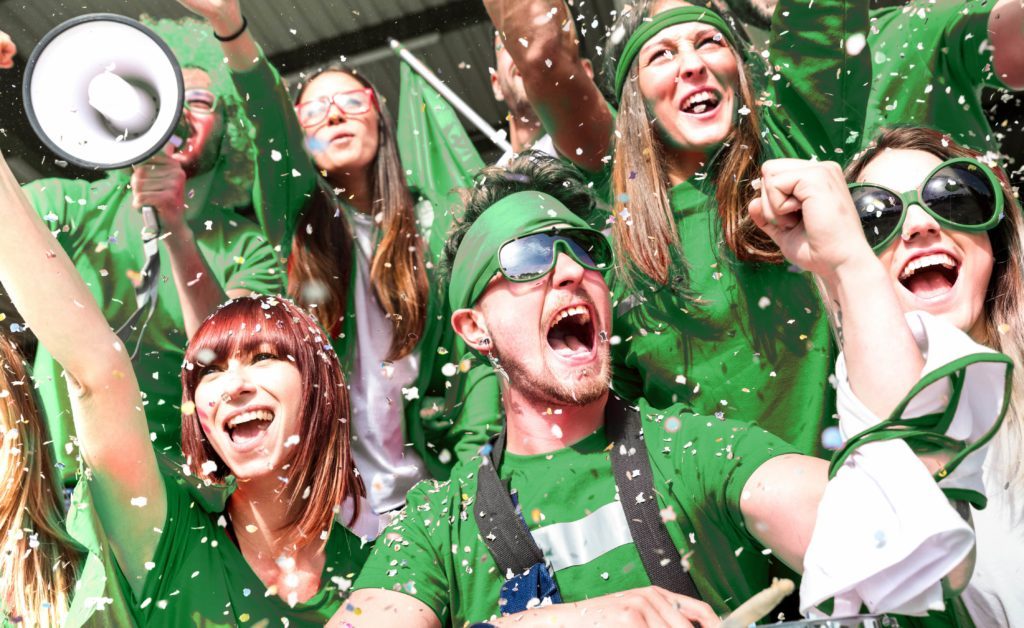 Team badges
Team stickers
Sports drinks
Protein bars
Face paint
Custom sweatbands
Other Extras
Aside from the obvious necessities, it's also a good idea to include some extra treats like mementos or travel essentials. This can spark memories and help your guests feel at home especially when they've travelled to come to an event or party. It's also a nice way to show that you're thinking about them and not just the party before them.
Some of our favourite extras are small gifts that don't take up much space but will make a big impression on your guests. We hope this guide has given you plenty of ideas for what to include in your party bag!