The 1980s were a time of big hair, neon colours, and shoulder pads. If you want to get into the spirit of the decade before it comes back in full force, here are some tips for how to dress like an '80s fashionista. Planning a party with themes can always be tricky, you want to make sure that everybody looks and feels the part, that's why we've created helpful dress guides to understanding decade themes, such as 70's 80's and 90's
Don't worry if you don't have any shoulder pads — we've got you covered with DIY solutions and 80s-inspired clothing brands. From Madonna and Michael Jackson leading the way with their fashion statements, there was no shortage of style inspiration during this decade. With these tips and tricks, you can be sure that your 80s themed party will be an absolute success!
80's Fashion: The Basics For Your Party Outfit
When it comes to dressing like an 80s fashionista, the basics are essential. The 1980s were all about bright colours and bold patterns, so don't be afraid to add a pop of colour with a bright red lipstick or an eye-catching vintage shirt.
You can also amp up your outfit with accessories like a fedora, sunglasses, or leg warmers. These accessories will help you stand out in a crowd as an '80s fashionista. Here are some basics to get your 80's outfit popping: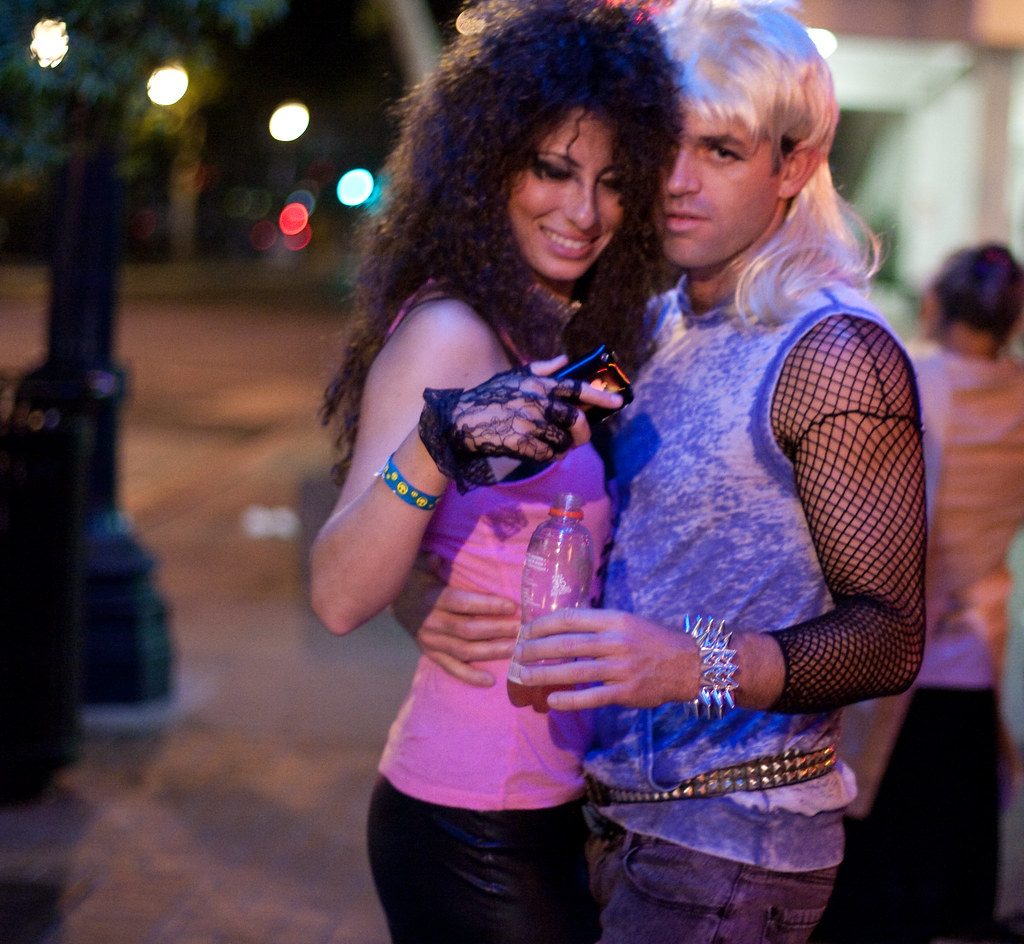 Bodysuits – Madonna solidified the bodysuits place in 80's fashion. From a classic black and strappy look to a neon piece, bodysuits are easy to pair with some vintage mom jeans, a loud hairstyle and jewellery for the perfect 80;s outfit.
Rollnecks – Perfect for men or women, the classic rollneck was a statement of the 80's famously worn by Brooke Shields and Dwayne 'The Rock' Johnson throughout the decade.
See-through layers – Take your outfit to the next level with a see-through shirt. The perfect 80's party look, this style gives a fun layered look ideal for any party.
Structured shoulders – Extreme shoulder pads were a huge trend throughout the decade. Dresses, shirts, jackets all came with puffed up shoulders, ready to make a statement. If you're going full 80's with your party outfit, shoulder pads are key to your look!
Mini Skirts – Mini Skirts and dresses were a party favourite throughout the 80's and were modelled by rising pop stars like Kylie Minogue. Don't forget to pair it with some chunky jewellery and a loud hairstyle for the perfect 80's trend.
Oversized Blazers – The blazer and jeans look was an 80's staple for men and women alike. Simply pair some washed out jeans and a white tee with an oversized blazer and you've got yourself a solid outfit.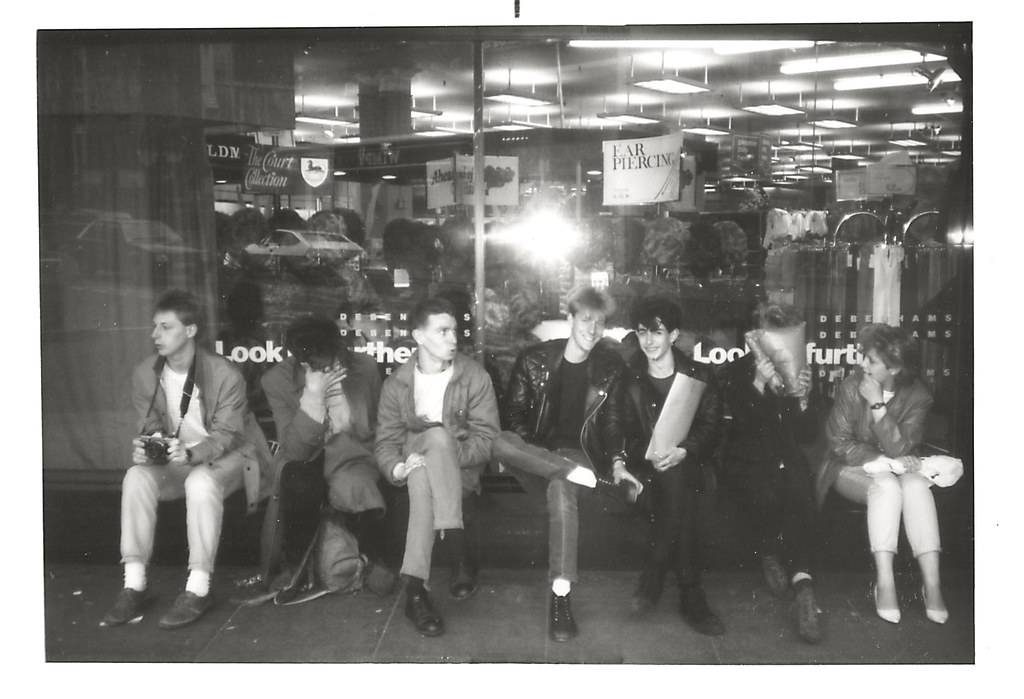 Off-the-shoulder and one-shoulder tops – Goldie Hawn paved the way for off-the-shoulder silhouettes throughout the 80's. One-shoulder ensembles spice up an outfit, for an effortless and glamorous look. Add a chunky belt and some beads and your 80's party outfit will be good to go.
Leggings – The 80's well and truly saw the rise of leggings. From Jane Fonda esque neon spandex to the grunge black legging rocker look, leggings were a staple in everyone's wardrobe. Pair your leggings with some leg warmers and a bodysuit over the top for a classic 80's outfit.
Neon cycling shorts – Cycling shorts were a teenage staple throughout the 80's. Whether you went for the neon look or neutral tones, a cycling short paired with a cut-off white tank, a side ponytail and some white trainers make the perfect 80's inspired outfit.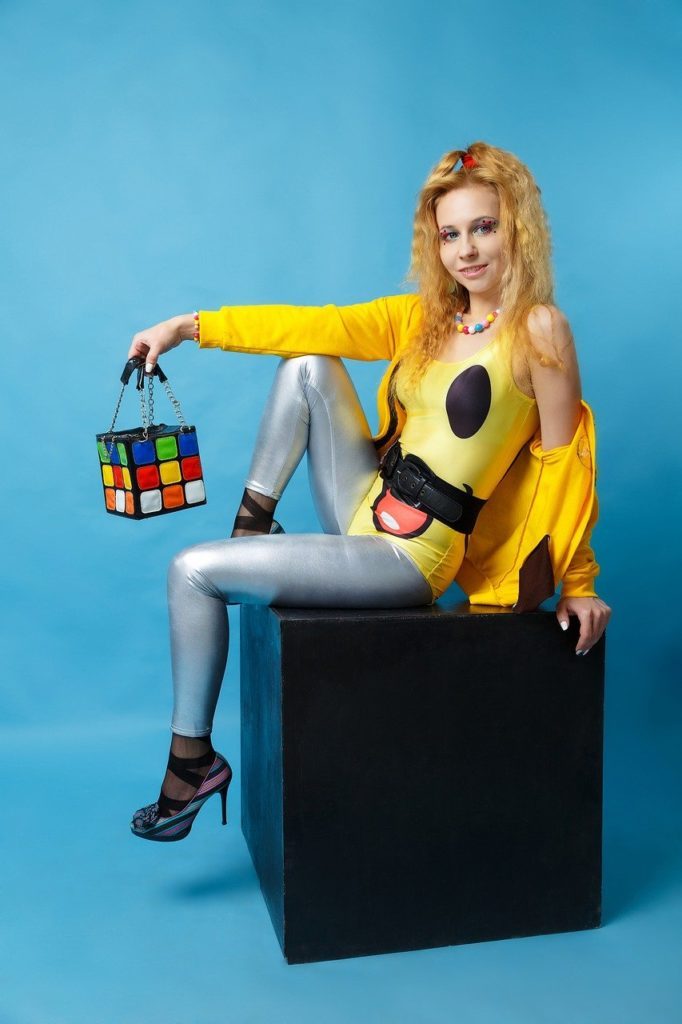 Bomber Jackets – Bomber jackets were popular for both men and women throughout the 80's. From varisty jackets to leather numbers, the bomber was a accessory suitable for events. Take it from school to the disco, the bomber was versatile, a sign of status and belonging and a token for the girlfirewnds of football players.
Windbreaker suits – The classic windbreaker tracksuits are always a party favourite. The bold colors and patterns make for a statement party outfit and are the perfect option if you're looking for a partner outfit! Matching tracksuits are an 80's party favourite, find unique and vintage windbreaker tracksuits at your local thrift or vintage store for the authentic 80's look.
Hairstyles
One of the most important aspects of 80s fashion was hair. It's not just about the length or style, it's about volume! One way to get a great 80s hairstyle is by creating a layered look.
No need to worry about getting a new haircut or spending money on a wig, the 80's look can be achieved by starting with a long side part and then taking two strands from the front and putting them at the back of your head on either side of your head. You should also try adding a teased top layer to achieve an awesome 80s look.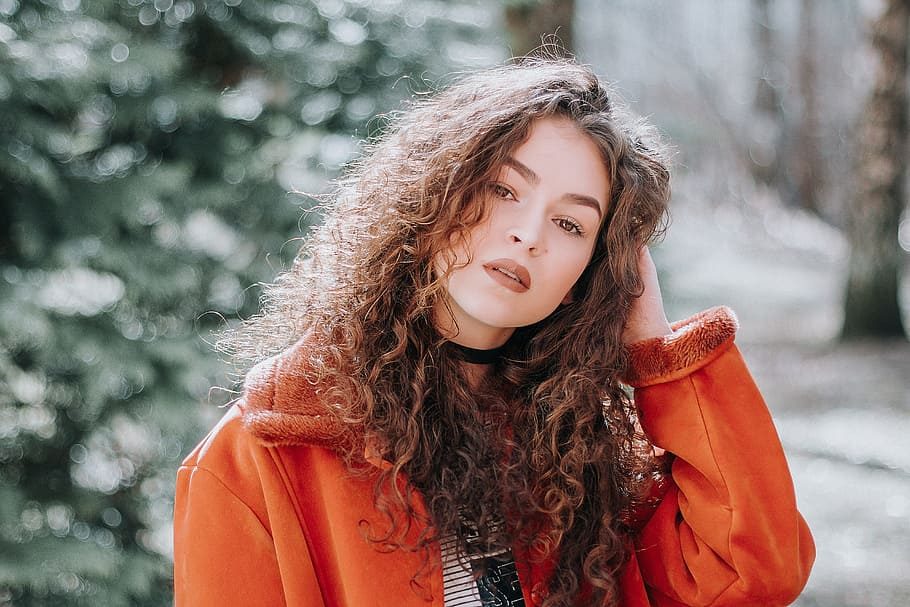 80's hairstyles truly battled against gravity… You'll need a lot of hairspray.
Popular women's 80's hairstyles:
Long, curly hair with big bangs
Crimped hair
Back-combed hair
Side ponytails with banana clips
Popular men's 80's hairstyles:
Long and layered rocker hair 
Rat tails 
Feathered look 
Makeup
For the perfect 80s look, you'll need to coordinate your makeup with the era. The 80's so and excess of everything when it came to make up, you could never have enough. Here's a few tips for getting that 80's make up spot on:
Blush – The 80's motto = you can never have too much blush. Having pink and rosy cheeks was a massive 80's trademark, just when you think you've added enough blush… add some more!
Eyebrows – The 80's era saw a contrast in eyebrows. Stars of the decade, Madonna and Brooke Shields paved the way for the bold bushy, filled-in eyebrow look. Whereas other stars such as Cyndi Lauper and Molly Ringwald went for the thin and defined look.
Eyeliner – Those who loved neon went for the bold and colourful eyeliner look where others went for the simple black eyeliner around the waterline look. With the outfits and accessories of the 80's being so bold, sometimes all you need is a simple take on the make up.
Eyeshadow – Blue eyeshadow was a huge trend throughout the 80's and Grace Jones modelled this trend so effortlessly. When it comes to eyeshadow, think blue, green, pink – go for smoky boldness.
Accessories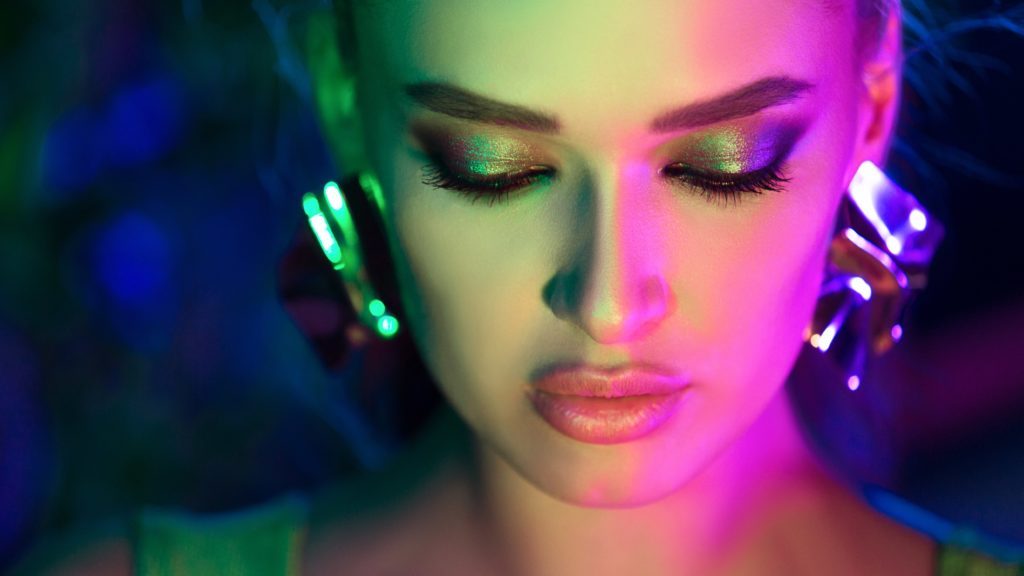 In the 1980s, there was no better way to show your love for a fashion trend than with accessories. From rhinestone-encrusted jewellery and handbags to puffy sleeves and flower power hair clips, the 80s were full of creative ways to bring out your inner '80s woman. If you want to go retro in style this year, here are some of our top tips for accessories, these are also great additions to a party bag if you're planning on handing them out!:
Chunky necklaces
White socks
Geek-sheek glasses
Beaded necklaces
Gold hoop earrings
Clip on earrings
Pearls
Fingerless gloves
Scrunchies
Headbands
Bolo ties
Chunky Belts
Leg warmers