According to a 2019 Sky News article, the average Briton spends £70.69 on a night with friends including the bar, pre-drinks, taxis and food. Following Covid and the reopening of nightclubs and bars the spending is only expected to increase. What if you could pay a one off price for you and your friends and have a nightclub, pre-drinks and transport all rolled into one?
Party-buses are a fun and carefree way to have a night out with friends with minimal planning! Everything you need all in one place, with a chauffeured driver to escort you to your next location. Whether you're looking to have a reunion night with some friends, enjoy the buzz of a night out without the crowds or planning your next event, party buses are the new and improved way to party.
In this article we'll answer your burning questions – Do I need a party bus? What is the purpose of Party Busses?
The convenience of a party bus
Many of us have had late nights, long days or day trips where we have travelled long distances to get a party venue. Party buses are the perfect solution. 
The final destination is the front door of your home or venue with the chauffeur waiting outside. Party buses provide you with the opportunity to transport a large group and have a huge amount of fun at the same time. Forget taxis, ubers, buses or long walks, party buses make every aspect of the night a party whether you're in a busy city like Bristol or a small town like Radyr.
These luxury vehicles also offer a premium experience to their passengers in terms of having bespoke interiors with a fully stocked bar, snacks and even a flat screen TV. Some companies will also provide a dedicated private entrance for guests, although this may not be applicable across all party bus services.
Why you should choose to hire a party bus
Party buses are popular in larger cities, as the flexibility and convenience it offers part-goers is unparalleled. Choose to hire a party bus to transport from your home to the venue and back or choose to have the vehicle and chauffeur at your disposal for the entire night.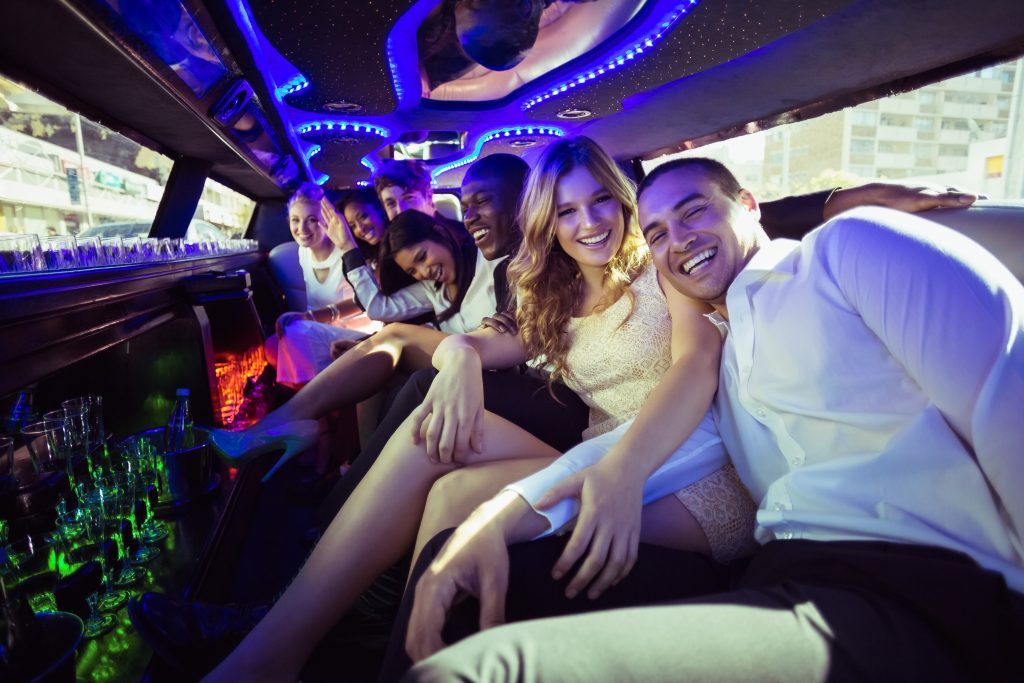 The experience begins on the day you hire a party bus, where you will meet the drivers who will give you a safety briefing, which you will be expected to adhere to. Then you and your group will be taken to your chosen location and followed by your driver to a pre-arranged pick up point at the other end of your route. All party-buses are fitted with surveillance cameras and they are fully insured, with highly trained staff who are also committed to safe, high quality, transportation.
The benefits of hiring a party bus
Proper organisation with the comfort of your personal driver
Party buses are the epitome of ease and efficiency. All you need to do is pick the date, time and destination and the party bus will take care of the rest. Personal bodyguards will ensure you and your friends are safe in a fun, friendly and comfortable setting.
Your own party
No need to talk over each other to be heard, the party bus gives you all the benefits of a night out without the hassle. You decide on the playlist, the guestlist and when the party's over.
How to hire the perfect party bus for your needs
Booking the party bus to your next event is a great way to save time and money as you can use one vehicle for the whole event. It also has the added bonus of reducing the risk of drinking and driving.
Party buses tend to be designed with specific themes in mind, for example, the 80's, pink theme or a neon theme. If you're going to a themed party, getting a matching party bus is a great way to kick off the night in style.
Different party buses also have different capacities, so make sure you book a vehicle with enough seats for all your guests. Also if you have guests with restricted mobility or disabilities it will be essential to hire a service that caters to those needs.
What are the types of party buses?
Party buses cater for most occasions, from formal to informal. The good news is that party buses are affordable and an excellent investment if you are hosting a party or a special event.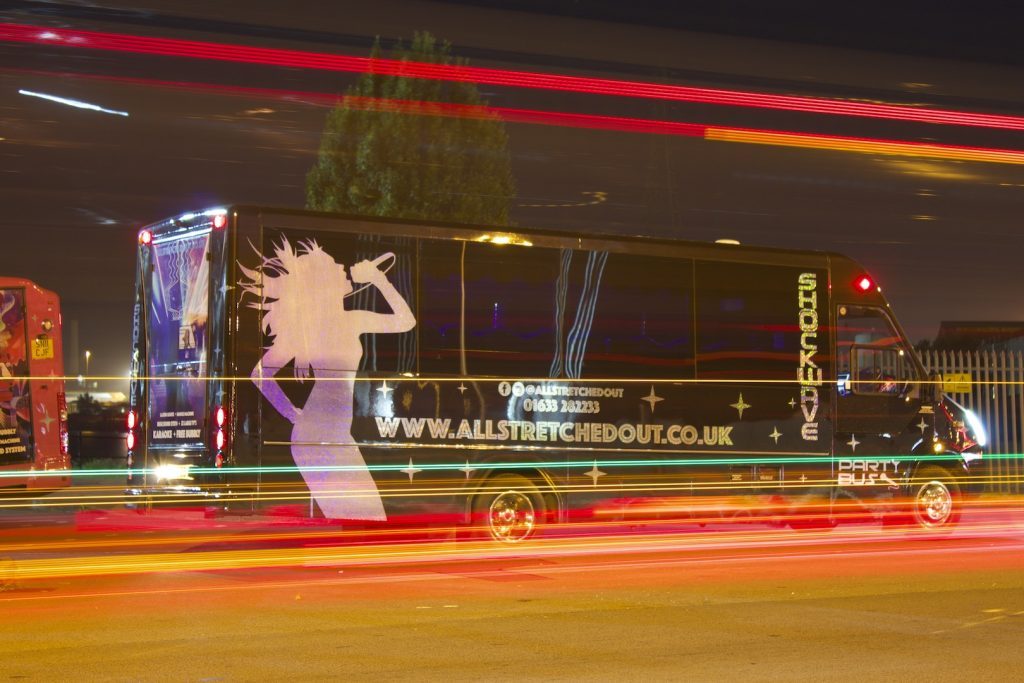 Types of party buses include:
BJazzled
Posh Limo
Ace
Shockwave
Stargazer
Party Bus capacities range from:
There are numerous companies out there that run bus tours around the UK and Europe, as well as hire buses for other occasions like hen nights, date nights, stag nights and birthday parties.
When should I book my bus?
We recommend that you book your party bus at least a month in advance. Companies have a limited fleet of buses so it is essential that you book in advance to secure a bus that caters for everyone on your guestlist. It is also worth paying attention to the time of year you are hosting the event. For example, companies will tend to be busier around Christmas and New Year as the party season ramps up. During these periods, we recommend enquiring and booking up to a few months in advance.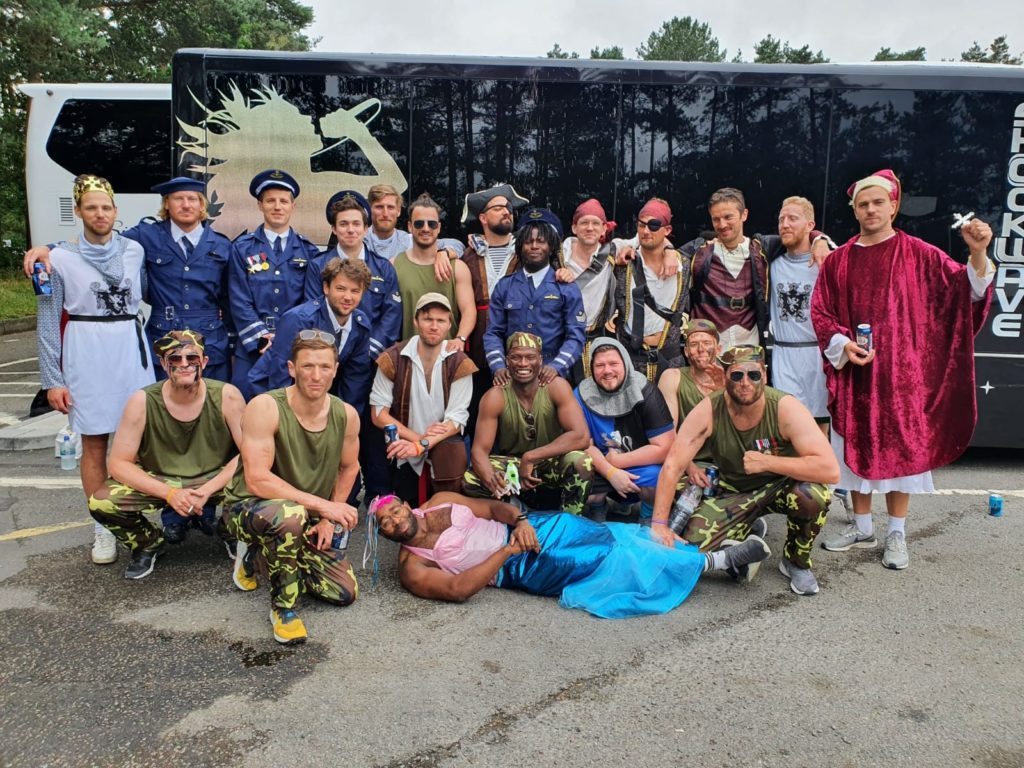 When you book your party bus the service provider will do their best to accommodate your party's dates and locations as well as any children's activities. If the company has all of your dates and locations then you don't have to worry about driving to a venue that is busy with people, a bus is a far more enjoyable environment!  
Choose a convenient time for your night out – if you want a big night out at the weekend or want to do something early on a weekday then most party buses allow you to travel at any time!
How long is my party bus booked for?
You have the option of different booking periods. However, it is worth noting that the times you are able to travel can often depend on the date you book.
How do I pay for my party bus?
Most party bus companies will require a deposit prior to your event, then the following amount will usually be payable on the day you will be travelling. If you are splitting the cost between a group, be sure to remind your group members when the payment is due and the amount needed to avoid any mishaps on the day.