As the end of your school days are arriving, where you finally get peace from all the stressful exams and constant revising. An amazing school prom becomes one of the biggest events in school life and something that students look forward to for their last year. The excitement of getting dressed up and spending the day celebrating and partying with your closest friends is what makes this such a special day and makes all that hard work and dedication worth it. Since this is such a significant event, you may be debating what type of prom transport that you should hire. Choosing between party buses, limousines or the weird and wonderful unique transport ideas.
However, your prom day should be stress free and the planning process should be part of the fun. Whether you are planning to arrive with a large group of friends or a small group, hopefully this can give you a huge range of prom transport suggestions and insight into what type of transport is most suited to you, without complications, so you can enjoy your school prom night and make the event unforgettable. 
Party Bus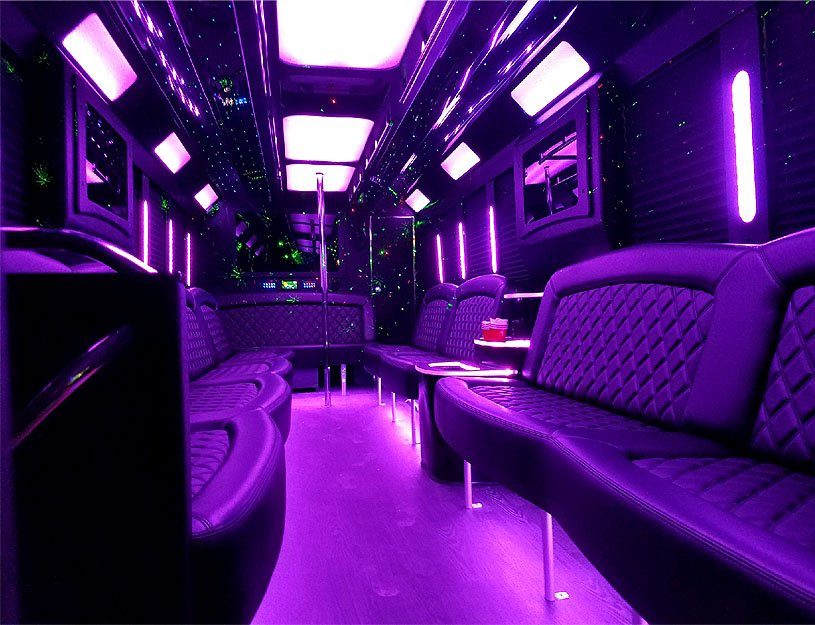 Starting off with something that's very common for prom car hire. A party bus is the ultimate way to start off the day with celebration. There are a wide range of party buses with different themes to get you into the partying mood, which is what makes them such a valuable option. They are all often equipped with special features, such as; laser lights, luxury seating, dance floors and surround sound system. It is literally like having your own VIP party, perfect if you are planning a fancy arrival with friends. If you find yourself drawn to this idea, All Stretched Out Party Bus Hire are the UK's largest party bus company. We offer all different types of service but in terms of prom, your best bet would probably be the Ace Party Bus as it is a 16 seater with the cheapest price, this bus includes karaoke, mirrored ceiling with LED lights, surround sound system and drinks for prom to kick start the day. If you are going to arrive with a larger group, there are also 24 seater and 32 seater buses that we can provide.
Vintage Car
Next we have the slightly more unusual option of prom hire, if you'd like to stand out from other people this is definitely a good option for you. Vintage cars would offer a more sophisticated appearance; this is great if you have decided to dress more on the classy side for prom. The amazing thing about vintage cars is that you will never be short of choice. You can either request a chauffeur to transport you to prom or you can opt for the self-driven option. There is a huge selection of options for types of vintage cars you can hire. Some examples would be; Rolls-Royce, Mercedes Benz, Mini Cooper, Aston Martin and a Chevrolet. Obviously there are loads of other brands, these are just the ones that stand out the most. The only downside to this option is that you would have to be in a smaller group of 3-5 people, so if you're planning to go with a larger group this wouldn't be ideal.
Fire Engine
So far, the suggestions for transport for prom have been more towards the safe side. If you are looking for one of the craziest prom transport ideas that will make a bold statement, this is definitely going to make an outstanding entrance at prom . The Fire Engine Limo usually holds a maximum of 8 passengers, this is great for bigger prom dresses as there will be plenty of space. Also, real firefighters will sometimes arrive at the location of choice with sirens blaring and lights flashing so this will absolutely attract attention for prom. Unfortunately, Fire Engines for prom transport hire are usually rarer to come across so that means they will be more expensive than your average prom limos for hire. If you are interested in this, there are a huge selection of companies you can hire from.
VW Campervan
Relaxing on the way to your prom night might be something you are more interested in and perhaps you don't want to make a big scene like you would with the Fire Engine or Party Bus. If this is the case, your dream vehicle may be a Volkswagen Campervan. This is still a relatively uncommon choice, so you wouldn't lose any originality if you went for the Campervan. The cool thing about the VW campervans is the personal touch that comes with the service. Almost every hire company will have named their vehicles and provide customized features that supports you in choosing the best campervan for your event. Contact your local campervan hiring company if you are interested in this for prom car hire.
Classic Stretch Limousine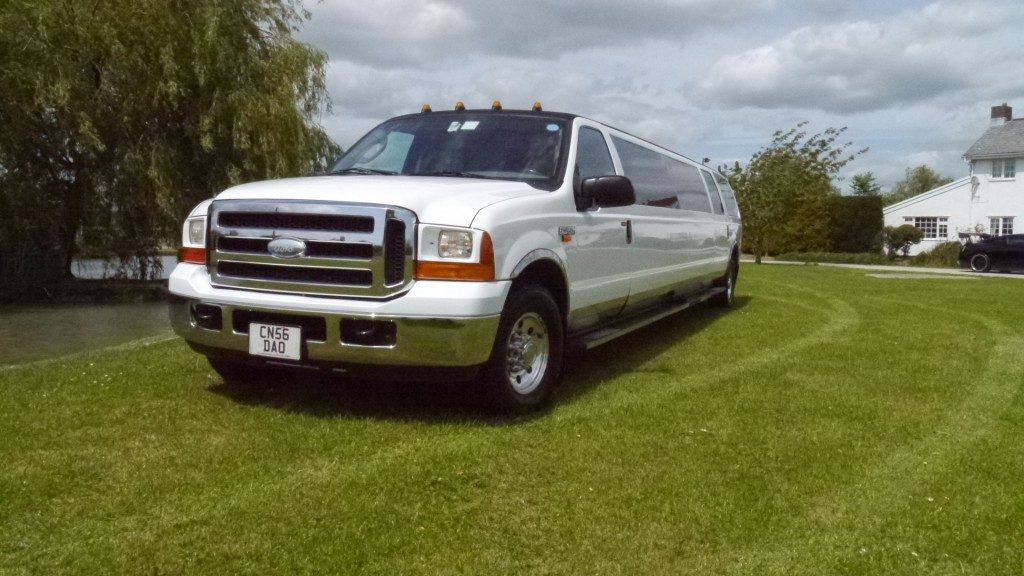 Last but definitely not least, there is the more classic vehicle choice of a Modern Limousine. A lot of students usually drift towards this kind of transport for school proms because it usually has a higher seating capacity than other methods of transport. Also, students usually prefer to arrive at their prom night in bigger groups because the cost is then split between everyone, which makes Limousines one of the cheapest options for everyone. As for appearance, a prom limo usually includes music players, leather seating and they even provide food and non alcoholic bubbly. It is slightly similar to a party bus but think of it as a lot more chilled. This is a great suggestion if you and your friends have opted for a classier theme with your prom attire. A limo often comes with a dedicated chauffeur and in different colours such as; pink, white, black, silver etc. Of course the colour is completely up to you to decide. A great option of luxury vehicle hire for an affordable price. 
What should I do next?
Hopefully after reading over all the different suggestions, you now have an amazing selection of ideas to what type of prom transport you will choose. There are obviously alternative options to the ones that have been listed on here. Another piece of advice when looking for prom car hire, don't leave it until last minute as there is limited time! Make sure you put a deposit on booking early on so that you can get the best vehicle. Some companies do try to reserve a time and date for the special occasion until your decision is final. Lastly, make sure the company you are choosing to hire from is reliable and worth the money. You can do this by checking the reviews people have left on the website, if they have any. Most importantly, enjoy your fantastic day!