Planning a birthday party can seem like a daunting task. There's so many factors to consider from choosing a theme to planning a guestlist and decorating the venue. Whether you're planning your own party or a surprise party for a loved one, it can all seem slightly overwhelming, so here are 5 simple but important steps to help you on your way to planning an epic birthday party!
Theme
This is probably one of the most important decisions you'll make when planning a birthday party. There are a lot of options and you need to choose one that will be suitable for a party for the number of people on your guestlist. I like to create a range of party themes to choose from. For example, if the party will be mainly boys, I might focus on a sports theme. If the party will be for girls, I might choose a French theme or I might just focus on the children and cater for them. It's important to have a clear theme in mind and then to have a couple of things for guests to choose from.
Host Tip: It's always a great idea to have a big hostess bag filled with lots of party-themed items including such as bracelets, treats and pocket-sized guides on any party games. This works especially well if you're hosting a birthday party where children will be in attendance.
20 Party Theme Ideas:
Princess 
Pirate 
Masquerade 
Black and White 
Bohemian 
Iconic Couples 
Hawaiian
Sporting Heroes 
The Roaring 20's 
Cocktail Evening 
Candyland 
Countries of the world 
Harry Potter 
Disney 
Hollywood 
ABC – Anything But Clothes 
Movies of the decade 
Adventure land 
Circus 
What's great about party themes is you can make them as personalised as you want and put your own spin on them. What we love about a good party theme is that it unites all the guests and makes them feel as though they are part of the birthday party rather than just attending. 
Ultimately, your theme will depend on how formal, or informal you want your party to be. If you're definitely looking to hand out 'best dressed' awards, then you'll likely be picking a theme that requires creativity and hard work, however, if you're happy to be relaxed about costumes, then an easy 'cowboy' theme or something simple may be the best way to go.
Guest list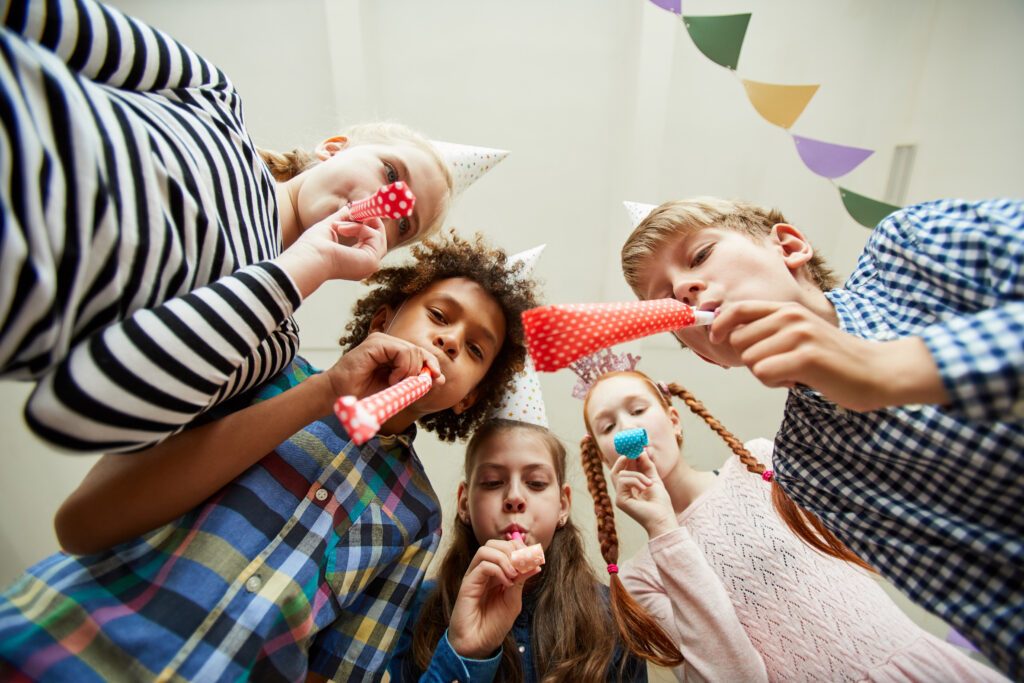 Another major important factor you'll have to consider when planning a party is who you want to invite. However, this can be an especially tricky question to answer if you're hosting a surprise party. It is obviously a priority to fill your party with friends and family to make the day as special as possible, but the surprise is the most important element, so make sure all guests keep the surprise a secret until the big day! Some things to consider when planning the guest list are:
Can you afford to include everyone who has expressed an interest in attending your party?
Who would the guest of honour want to be there?
Can you fit everyone comfortably in your venue?
Will the guest list include all of your friends and family, or only close friends and family?
Once you have answered all these questions you can start compiling the perfect guestlist!
Another key element of the guestlist is RSVP-ing. You need to know who from your list can attend the party. So, set a clear RSVP date on your invite and ensure to remind your guestlist that an RSVP is essential. As the party planner, this will make sure that you have no unwelcome surprises and can plan ahead in terms of party favours, table layouts and greeting guests.
Location / Venue
Whether you're planning the main party or just a pre-birthday afternoon tea, location is important. Often the smaller the venue, the more relaxed the atmosphere, and somewhere with lots of space is best for a lively party. Think outside the box if you can and try to find somewhere with something for everyone, a cosy room so guests can relax together and an open space for guests to dance. children to run around or just a space to get some fresh air.
Remember to consider space for games and any food and drink. Food is an integral part of any celebration. In fact, the best celebrations wouldn't be the same without cake. Some would even argue that you simply can't have a party without cake.
Top Tip: take a trip to your local baker and choose your favourite cake, whether it's chocolate, vanilla, marble or fondant icing. A cake is the perfect centrepiece for any party location, it commands attention and is always a timeless and classic party favour. Why not, tie in your cake with the location? If it's a beach party, have a coastal inspired cake. If you're celebrating at a glamorous hotel, have a cake that coordinates with the colour scheme of the party venue. If you're having a children's backyard birthday, have a bouncy castle and bunting inspired cake.
Not to mention how you'll plan on arriving to the location, if it's a small intimate gathering you may choose to drive, or car-share with a group. If you're looking for a large entrance, have you thought about party buses and limousines?
Host Tip: Think of your guestlist and accessibility needs when choosing your birthday party venue. Are there any needs you need to cater too? Will everyone be able to access the venue and venue facilities? Is there plenty of parking at the location? This is the slightly less glamorous side of planning a birthday party. However, it's essential that the location and/or venue is accessible for each guest. This small tip just simply ensures that everyone's evening is as relaxed as possible and there's less stress for you as the party planner!
Invitations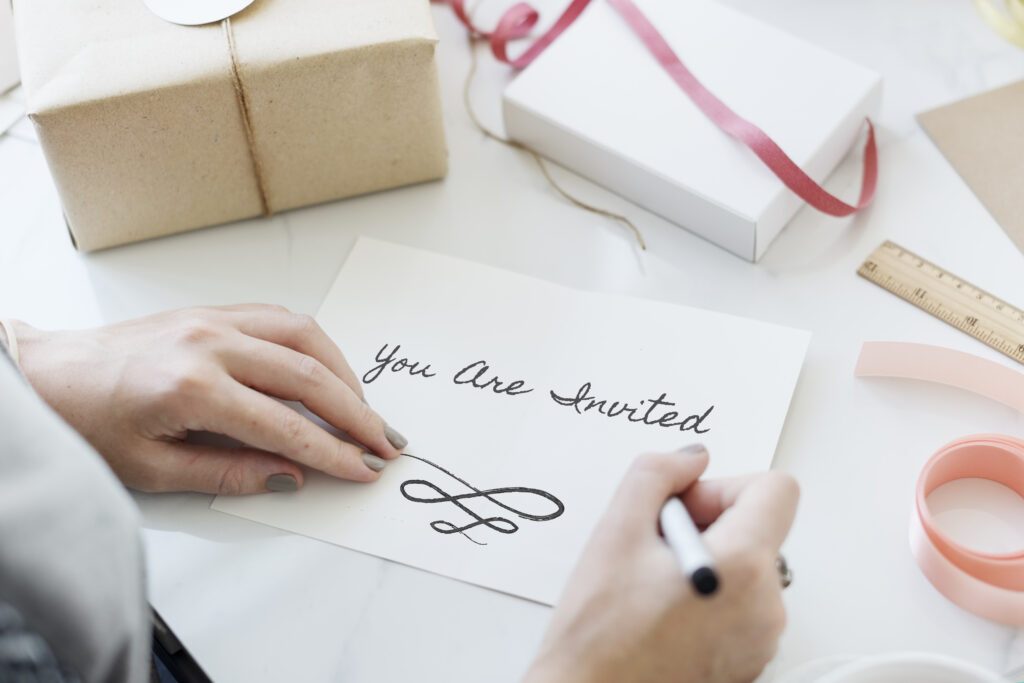 One of the first steps to planning an awesome birthday party is to send your invites out. These days there are so many beautiful invitations on the market, but if you have a limited budget, you could always create your own. We all have at least one friend who has the same aesthetic eye as us, so it could be a great opportunity to collaborate and create some super cool invites. Creating homemade invites also means that you can personalise each invite for each guest – a really great touch from any host! Creating invitations may sound daunting, but don't be afraid to take some ideas from etsy for the perfect invites!
If you're looking to save on waste and resources e-invites are an innovative and creative way to spread the word about your upcoming party. If you love time management, e-invites are the perfect option! Guests can add the date and time of the party straight to their phone calendar and RSVP straight away. This is a great way to create an interactive and unique invite that people will love and remember.
The trick with invites is not to overdo it! Here, less is more. Include the essential information such as date, time, RSVP method, location, theme and display it in a clear and eye-catching way. For the design, make sure it fits with the theme of the party and will get your guests excited about the upcoming soiree. If you don't have the budget to spend on getting invitations designed and printed professionally there are plenty of free online tools to explore where you can design your very own design. If you have no idea where to start in terms of design and colour-scheme, free online sites such as Canva and Paperless Post offer a wide range of templates that are ready to go. All you have to do is enter your party information and you're set!
Decorations
Decorations are a great way to liven up a party space and bring a smile to your guests' faces. You can get creative with lighting fixtures and tablecloths to reflect your theme, and use textures and colours to make the space really stand out. There are also some easy DIY ideas you can try! However, added decorations are not the be all and end all of your party. try using the accents and aesthetic of your venue to your advantage. Don't take away from the venue you spent so long choosing, use the accent colours and features of the space to bring the party to life.
Having a definite colour palette is an essential part of party decorations. It can seem like a daunting task trying to think of a colour palette for a party; it has to match the venue, the theme, the cake. Our simple tip is: don't overdo it! Choose 3 colours maximum that fit the party's theme and venue and build your party from there. Think about the most memorable party you have been to, what made it so memorable? What did the decorations look like?
Conclusion
One thing that is for sure is that parties come with a lot of excitement, and you should do all you can to make it an unforgettable and memorable celebration. A birthday party can be as simple as a few friends or family members, but if you want to go all out you can certainly go above and beyond! But however grand or lowkey your celebration, stick to these 5 steps: Theme, guestlist, location, invitations, decorations and watch your party come to life.
Parties are about bringing people together to have fun and make memories and their tradition perhaps as old as time. Keep the aim of your party simple – to have fun – with this in mind you have a foolproof method for planning an unforgettable party, and for more party tips we have an extended PART 2 available, which discusses music, games & activities and all other fun options to get the party started!