Planning your festive night out starts here!
Being the group organiser and party planner can be a stressful task, we're here to make the job a little easier for you. From transport to venues and food, we've put together a list of all the essentials you need to book for the Christmas party night you've always dreamed of. 
Choose a Date
The run up to Christmas is fast approaching so its important to start organising your festive nights early before your favourite venues, events and transport options get booked up.
The festive season is a great time to catch up with old friends, maybe your travelling home for the Christmas period or you're looking to finally spend some time with friends and family after a busy year.
Catching up with loved ones is always a difficult task when we all have such busy lifestyles. So, when it comes to planning the best Christmas party night, it's essential that you select a date in advance. It takes of back and fourth but having a date in the diary where everyone is free makes planning your night out so much easier and will ensure minimal dropouts!
Choose a Location
When it comes to choosing a location for your Christmas party night, think about how close your chosen venues are to each other. You don't want to be stuck in traffic for hours trying to find somewhere to be dropped off or picked up afterwards.
If possible, try and choose a venue that is central to your chosen locations. This way you won't have to worry about parking your vehicle and can enjoy your night out without spending too much money on taxis.
If you're heading into the city for your Christmas night out, it could be a good idea to do a bit of map research to make your night as smooth people. Scout out the type of restaurants and bars that are near to your chosen venue so you don't have to spend out on transport and don't lose anyone along the way.
Booking Your Venue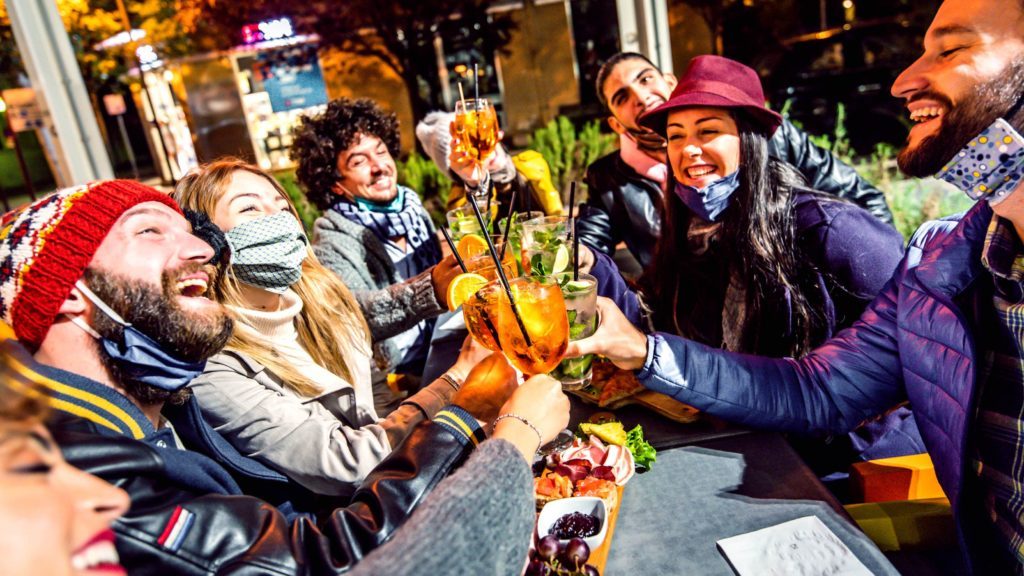 Once you've selected a date, it's time to look at booking your venue. If you are hosting a Christmas party then choosing a venue that has an atmosphere that matches your theme will make your guests feel more comfortable and relaxed.
There are many different types of venues available to choose from including bars, pubs, nightclubs, restaurants, hotels, function rooms and even private homes. The choice is endless but there are certain things to consider when selecting a venue.
Will you be attending multiple venues?
Are you going for a night out on the town? Or are you looking for a more intimate evening with friends? It's essential that you consider the vibe of the night when selecting your venues.
For example, maybe you want to start your night off in a bar where everyone can meet and have a few drinks to kick off the night. Once everyone has arrived, perhaps you move to a restaurant where you can share a meal together before heading out to a live music venue for the remainder of the evening.
Or maybe your group is more of the party type and for your Christmas night out you meet at a friends house to kick the night off with some drinks and games before heading to a club night with a party bus on hand to keep the party going all night long.
Does your venue require tickets?
Many venues and nightclubs now require purchasing tickets before the event. When planning your venues it's worth checking purchasing tickets is required, this is particularly important if you are part of a large group; tickets sell out fast, especially if it is a popular venue, so getting your hand on tickets for a group of 10 or more people could be a challenge.
Select a Theme
Why not add a bit of challenge and excitement to the night and give you and your friends a dress up theme? Whether you go for a black tie themed dinner or Santa Claus themed outfits for your club night out, a theme makes your night memorable and is a fun way to get the group excited before the night out as they prepare their outfits and props.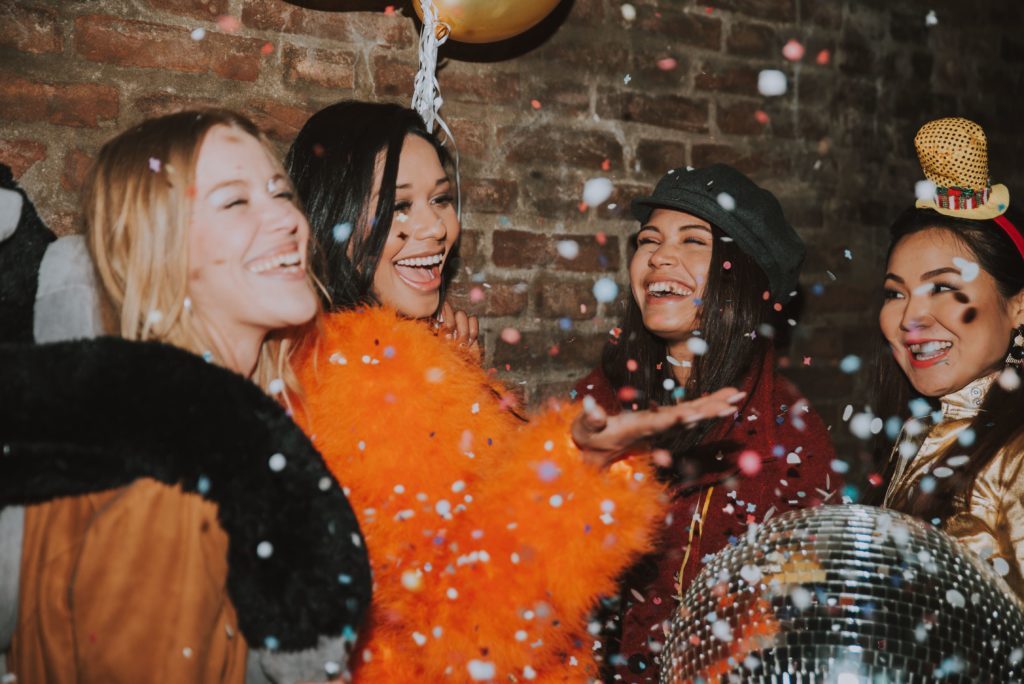 Christmas Night Out Themes:
Reindeer theme
Santa's elves theme
Nutcracker theme
Santa Claus theme
Winter wonderland theme
Elegant Christmas theme
Christmas movie theme
Book Transport
Our top tip: don't leave booking transport to the day of the night out!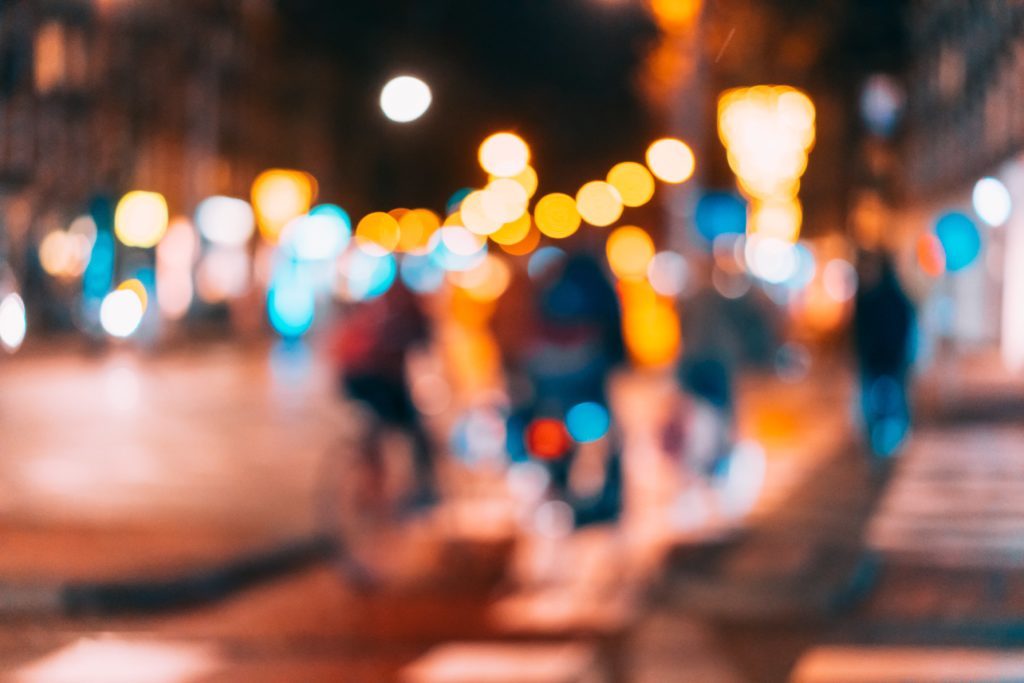 With all the hustle and bustle of finding dates that everyone can attend, booking venues and reserving tickets, transport can fall to the bottom of the list to rely on finding a taxi or Uber on the night.
We've all been there… a cold winter night after a night of dancing, standing on a street corner waiting for the next available taxi that seems to take hours. Why end your night on a sour note when you cold keep the party going all the way to your front door?
Party buses are a great addition to any night out, chauffeured drivers meet you at your chosen location with a complimentary drink and drop off and pick you up. Keep the party going with themed buses that can cater to parties of up to 30 people. 
Party buses do come with an additional cost and if you're looking to spend minimal funds on transport booking a train journey or taxi in advance maybe your best option. And remember, the further in advance you book, the more you will save on your journey.
Plan an Itinerary
With so much to factor in to your night out, from meeting times to transport and getting to different venues on time, we recommend having an itinerary written out so everyone knows the plan for the evening. Plus planning out you're evening will ensure that you have time to hit all the spots and venues you want and enjoy time with friends and family.