Party buses are the ideal companion for a night out. Whether you're looking for transport to and from a venue or for a night riding in a one of a kind party bus with all your closest friends, party buses are up and coming on the party scene.
Before you go booking your party bus, let's go through the ins and outs of booking a party and what to look out for to ensure you and your friends have the best possible night.
Planning Your Party
Your party bus booking comes before any of the party planning starts. Once you have chosen the perfect party bus provider, you can look at booking the type and number of vehicles you need. Party buses tend to vary in capacity, for example, you if you have a party of 24 you could book one party bus with a capacity of 24 or book two separate buses of 12.
This is where party buses are ideal for group parties. If half of your group prefer to have a sit down and chat journey and the other half are ready to party you can have 2 buses that cater to those specific needs.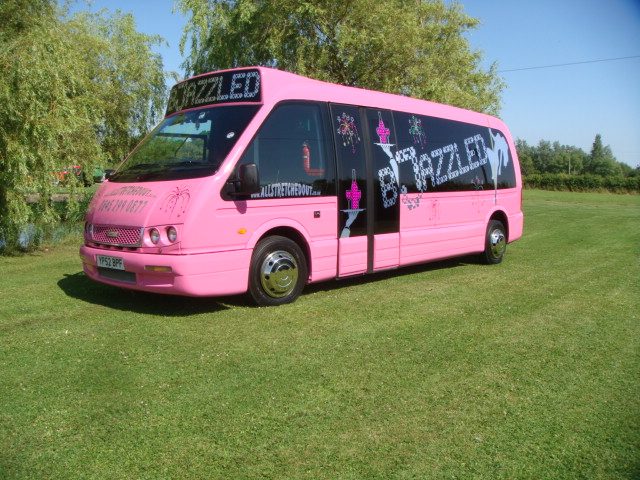 Planning is essential when it comes to booking a party bus, whether that's budget or deciding on your venue for the night. Here are a few things to consider when it comes to booking and planning your night with the party bus provider:
How many guests will you be bringing?
What's the theme of your night?
What venues will the party bus need to travel to?
What's your budget?
Party bus specifics
Party buses are a unique party experience. The clubbing experience is focused on delivering the perfect night out for the whole group. Party bus drivers are not party hosts, but instead have the capacity to make the night unforgettable with style, fun and finesse. Party buses often include a disco ball, loud speakers, karaoke machines, a complimentary drink, decks of cards, and many other great options to make the night a memorable one for everyone.
If you're wondering which party bus is best for you and your group, the most ideal option would be an activity bus that focuses on creating memorable moments with music, food, games, and sometimes even surprises for birthdays or celebratory events. There are many factors to take into account when choosing the right party bus to suit your needs and make your night the best it can be. Your party bus provider is there to make your night as special as possible, so talk them through your ideal night and help them create your perfect night.
What to Expect
Party buses, like most party travel options, there are stages to go through when it comes to booking your trip.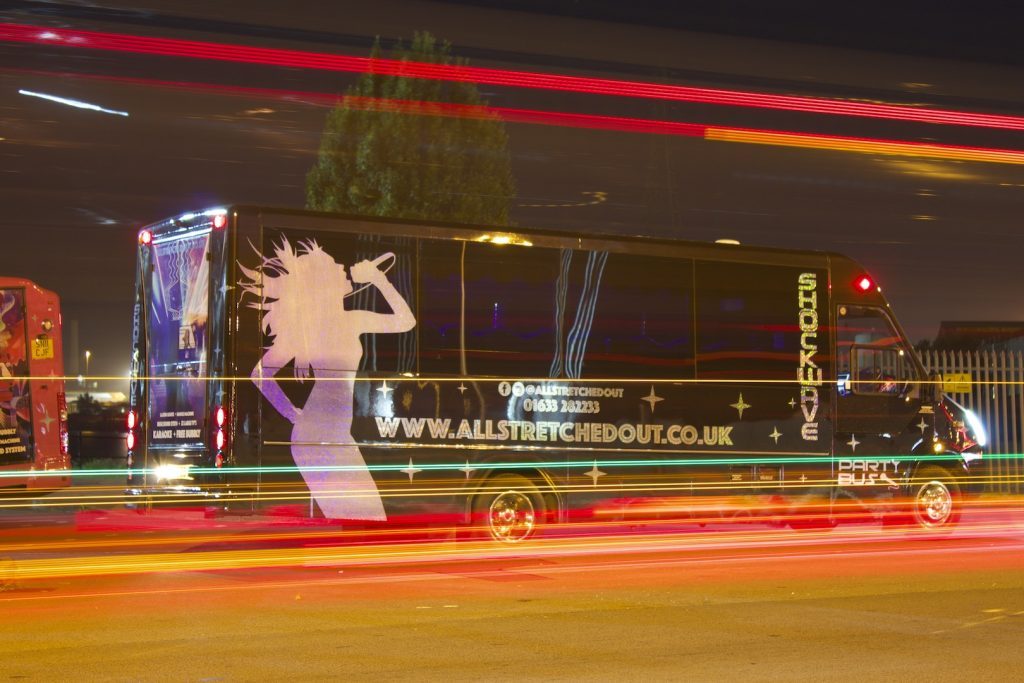 Booking in advance is essential when planning a night with a party bus. Once you decide on the type of party bus you will require and both you and your party bus provider are happy with the itinerary, you will then often be required to provide a deposit as a booking guarantee. A deposit could range from 10%-50% of your overall cost. The only thing you need to provide when booking a party bus is your credit card or debit card and the party bus operator will pick you up and bring you to the venue, home and any other venues you want to visit.
Party buses are all inclusive of all your transportation needs for the evening including drinks and food at the venues and even a party bus driver for you and your friends so you can sit back and relax during the ride. You don't need to worry about anything other than getting into your party bus and having a good time.
The driver
It's important to make sure that as part of booking there is an insured driver included in the price. Before you book, make sure you are happy and comfortable with your chosen providers. Most party bus companies will have a guarantee on their website or will state when booking that they provide an insured driver with a full UK license.
When it comes to the big day, you will be picked up by your party bus in your chosen location and greeted by your chauffeur who will introduce themselves and provide any complimentary drinks and run through the ins and outs of the bus.
Now you're ready to enjoy the night!
The vehicle
There are a number of party buses on offer, which can be a great choice for party goers who want to get around on a budget. There's a reason why party buses are up and coming on the party scene. Whether you're looking for an elaborate night out with friends or looking for cost-effective and budget friendly to and from the club, party buses are the solution for you.
They are particularly useful if you have lots of guests. No need to worry about finding separate taxis or losing people from venue to venue. Party buses can accommodate anything from 6 up to 32 passengers, plus you get to keep the party going for longer!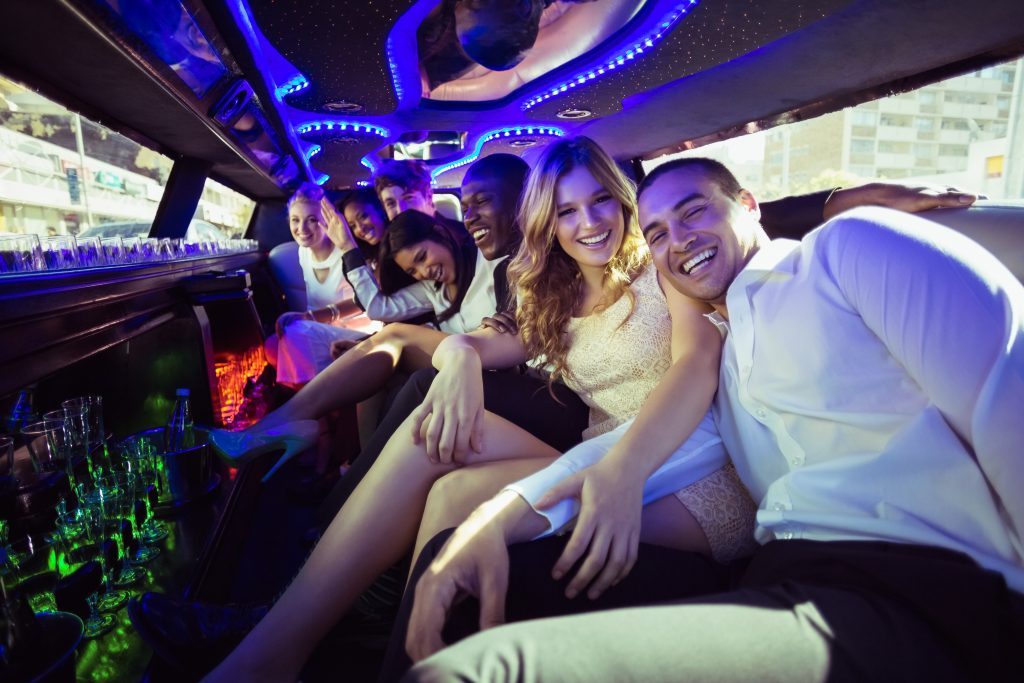 All party buses should be insured and have regular safety checks in between jobs. Feel free to ask party bus providers about their vehicles, providers should be transparent about the condition of their vehicles and their capacities.
Music
Each party bus service will have their own unique music policy that will help give you a great time. On most party bus services, music is a top priority and they will make every effort to ensure you have a good soundtrack.
If you have a preferred playlist or soundtrack let your driver know in advance if possible so they can come prepared to give you the best night possible.
Most party bus providers will allow you to connect to Spotify via the aux-cord or bluetooth.
What you need to bring
Before you go booking your party bus, make sure you have everything that you will need with you. This might sound like a bit of a hindrance, but it is actually the only way to get a party bus that suits your needs.
Just as you would for any other big night out, make sure you pack a bag that contains the following:
Picture ID
Credit card for booking the bus
Details of the group
Confirmed times for arrival and departure times